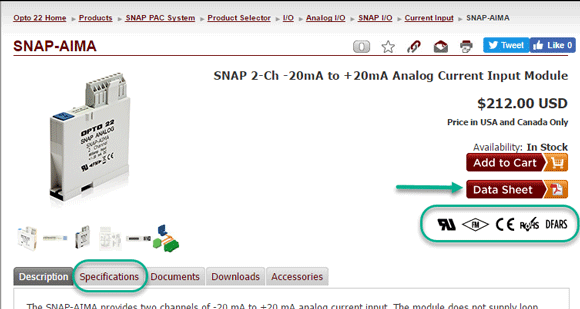 Suppose you're spec'ing a system and you know that one location will require Factory Mutual-approved I/O. Which Opto 22 SNAP I/O modules have FM approval?
Or suppose the products you purchase must be UL approved, or meet certain European Union (CE) standards.
What if you just want to know what the warranty period is for a specific Opto 22 part?