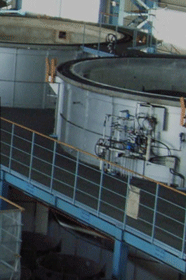 Graphite isn't just for lubrication and No. 2 pencils anymore.
Today it's a key ingredient in many industries, and the finest graphite is essential for nuclear power and semiconductors.
Toyo Tanso Japan was the first company to achieve mass production of this fine-grade isotropic graphite. Their subsidiary, Toyo Tanso USA, manufactures isotropic graphite and also provides graphite-related silicon carbide surface treatments to customers.