Now you can easily build mobile interfaces for virtually any automation system.
Allen-Bradley, Siemens, GE, Schneider, Yokogawa, Modbus: with groov 2 you can securely monitor and control these and many more systems—through a groov operator interface that you can use on just about any mobile device.
Add all your automation and control systems to the same groov interface, or build separate groov interfaces for systems and equipment from other manufacturers.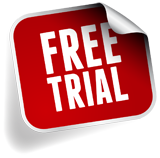 And now you can download the latest, fully functional version of groov Server for Windows and take it for a spin with your own automation systems and mobile devices, for free.
What does it take? Just groov, a modern web browser, and an OPC-UA server. We recommend Kepware Technologies' KEPServerEX, a solid, well-supported communications platform with drivers for an amazing array of industrial automation systems, building automation systems, energy systems, and more. See the full KEPServerEX driver list.
All logos and product names used herein are trademarks or registered trademarks of their respective companies or organizations. groov is a product from Opto 22 and is not related to nor endorsed by the companies mentioned.