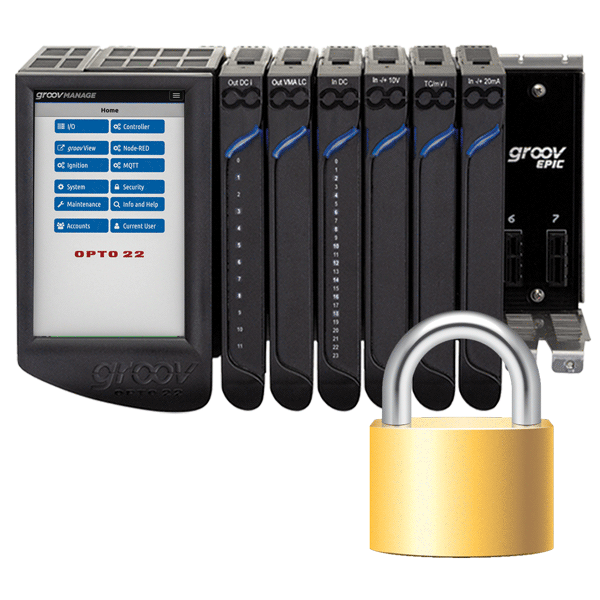 Get help designing a secure industrial automation system with Opto 22's cybersecurity resources.
When you use groov EPIC or groov RIO products, you can rest assured you're getting cybersecurity ready products, right out of the box. There is even a groov EPIC Cybersecurity Technical Guide to help you design a secure system with step-by-step instructions.
With cybersecurity being one of the top concerns in today's industry, we decided it was important to address all your questions on security. We've put together several resources in a single location on the Opto 22 website to help you better understand your options when it comes to building the most secure control system possible.