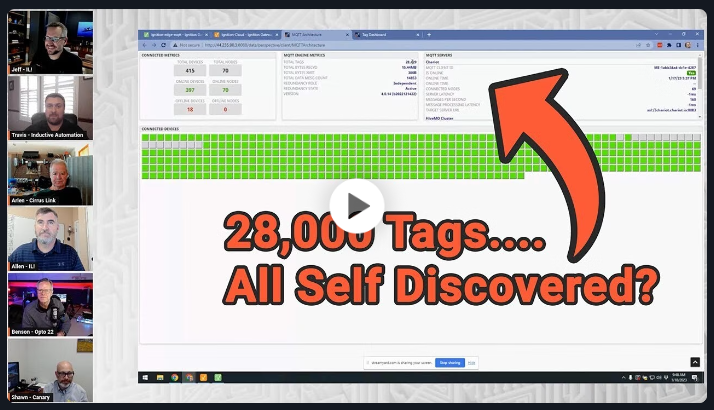 Catch up with a successful Plugfest in episode 10 of IntegrateLive!
What happens when you take hardware from Opto 22, SignalFire, Wireless Telemetry, and Phoenix Contact, along with software from Software Toolbox 's DataHub using both legacy PLC data and new greenfield data, and then bring MQTT Sparkplug into the mix to publish the data?
See for yourself as the IntegrateLive team, along with representatives from all these companies, make magic happen in this special edition Plugfest, made possible by the Eclipse Foundation and its Sparkplug Working Group.
Watch the recording to see how Cirrus Link Solutions, Inductive Automation, HiveMQ, Canary, and Flow Software also all had important roles in this ambitious MQTT Sparkplug build-out.