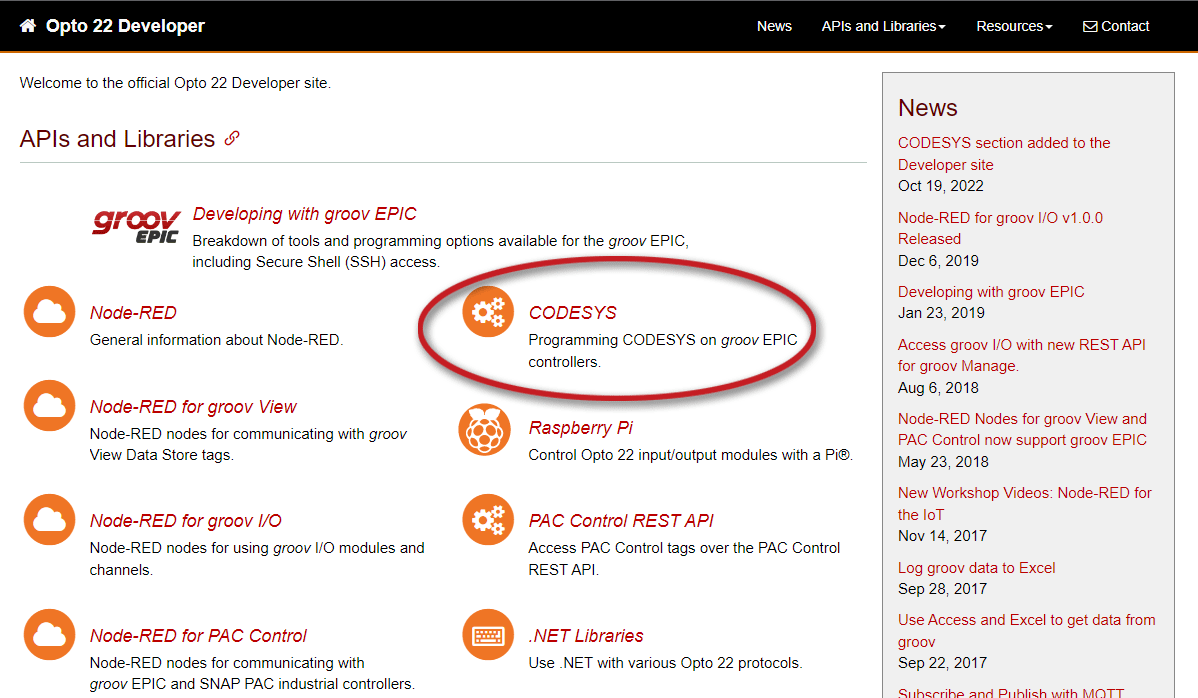 A new section just added to the Opto 22 Developer site supports the latest 3.0.0
release of the Opto 22 CODESYS library package.
If you haven't visited developer.opto22.com in awhile, you'll want to spend some time reviewing our latest technical guides and resources. The site gets a lot of traffic from developers working with groov EPIC, SNAP PACs, Node-RED, and even industrial I/O for Raspberry Pi.
Since all Opto 22 products are designed on open standards, you have a variety of ways to interact with them and integrate with other systems. The developer site helps you do that.
Now we've added a section dedicated to helping you program CODESYS on groov EPIC controllers.