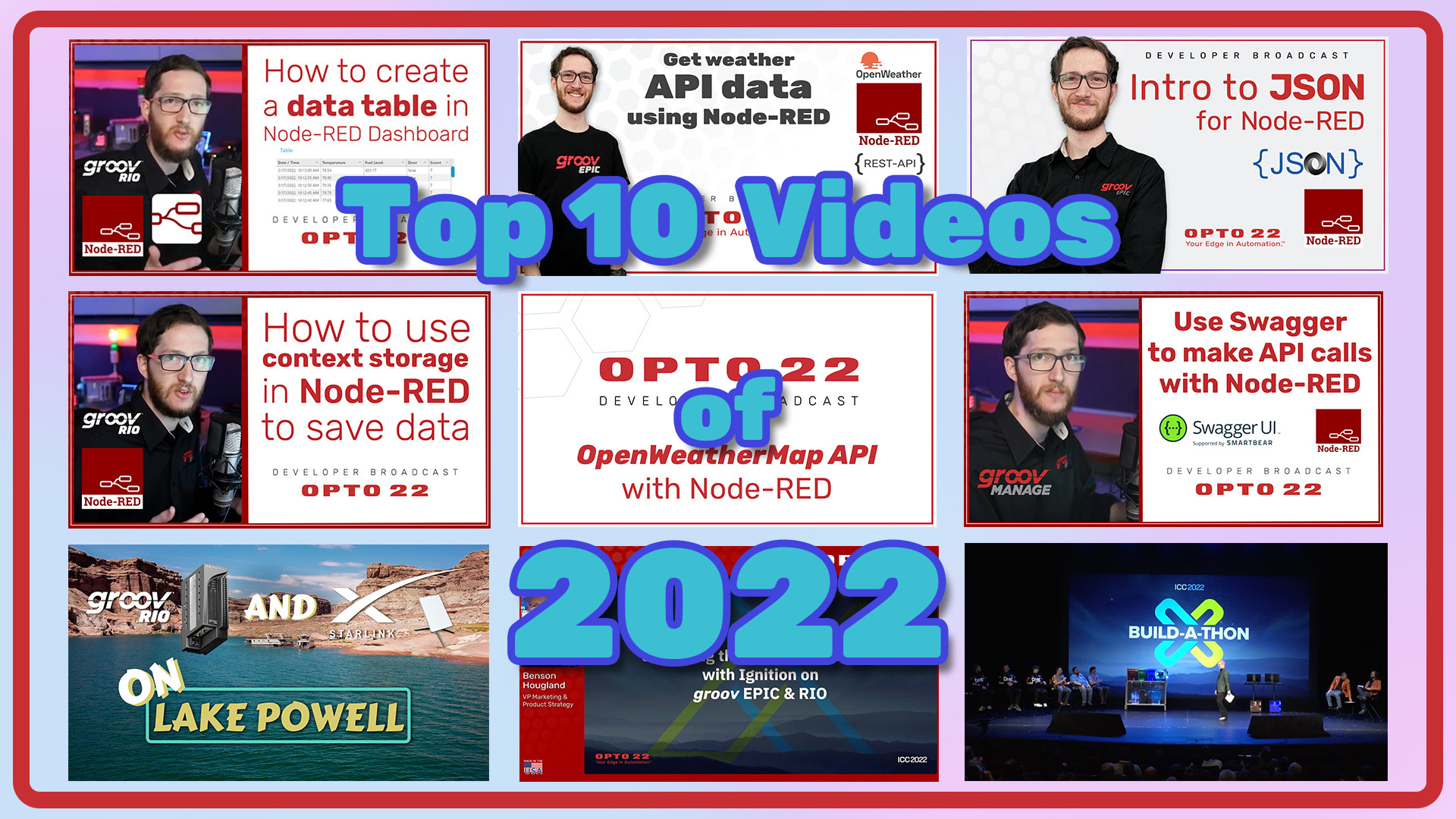 See what people were watching in 2022 on the OptoVideo YouTube channel.
The start of a new year is a good time for reflecting on what worked well the previous year. So we took a look at our OptoVideo channel on YouTube to see what videos received the most views and proved to be the most popular in 2022.
Review the new Top 10 Videos of 2022 playlist to see what you might have missed, or re-watch some valuable content. Topics range from programming with Node-RED, to unlocking the power of the edge with Ignition, to using the new OPC UA server on groov RIO.