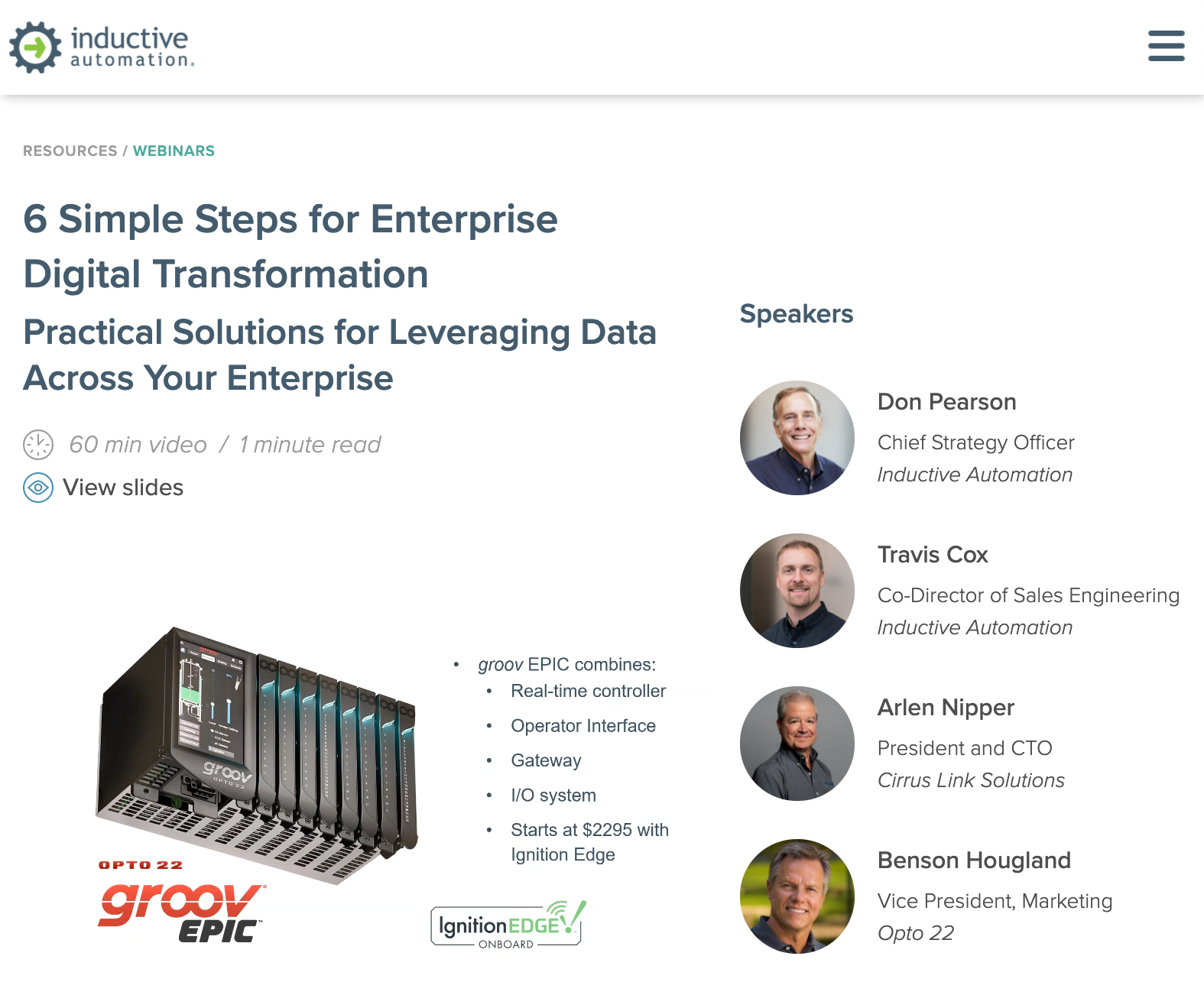 Watch Inductive Automation's recent webinar to see how and why your business is ready for its digital transformation.
Did you miss last week's webinar? Or just need to review it again? Inductive Automation's Simple Steps for Enterprise Digital Transformation is now available for on-demand viewing, featuring Opto 22's groov EPIC and the soon-to-be-released
groov RIO as a platform for edge data collection and Ignition I/O.