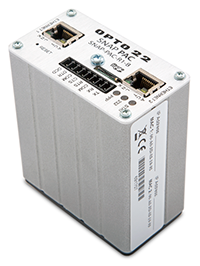 Move up to SNAP PAC—and keep racks and field wiring intact
Have you seen some of our newer high-density, high-speed, or multifunction I/O modules and wished you could use them in your legacy SNAP Ultimate or SNAP Ethernet I/O system?
Have you wanted to build an easy-to-use groov mobile interface for your legacy system?
Or wanted to log a lot more data locally?