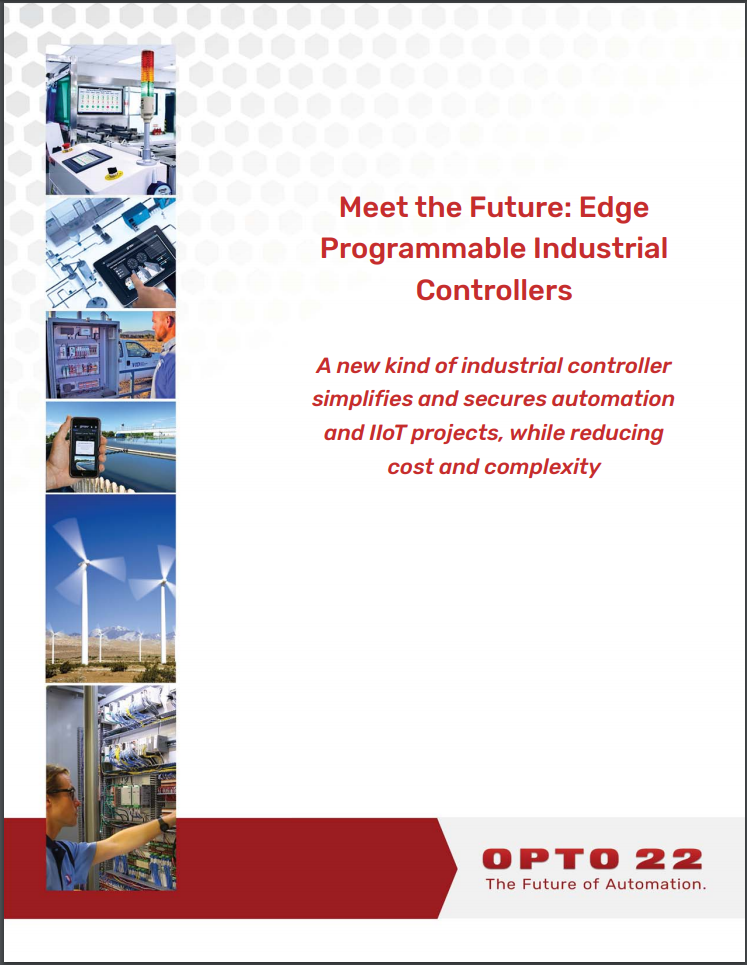 A new kind of industrial controller simplifies and secures automation and IIoT projects, while reducing cost and complexity.
We've recently published a new white paper that explains why and how Edge Programmable Industrial Controllers (EPICs) are the solution for today's–and tomorrow's–automation applications.
For today's controls engineers, new demands to use and share data present three main challenges: security, complexity, and expense.