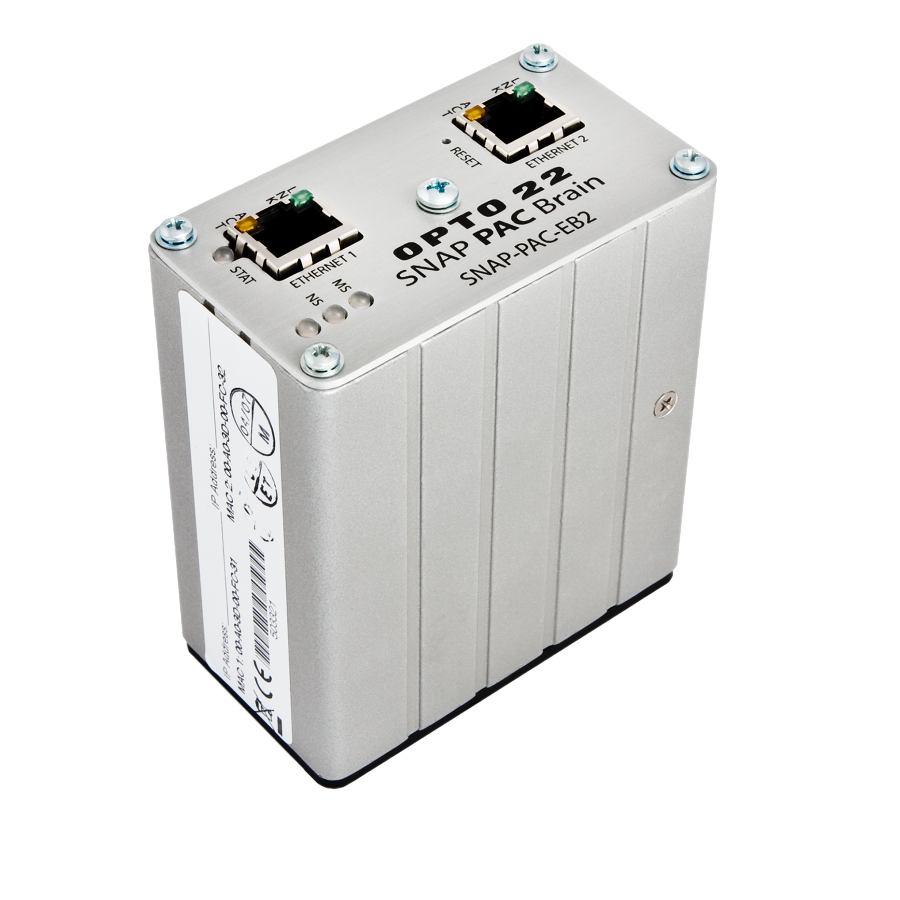 Direct replacement available with SNAP-PAC-R1
Effective March 1st, 2022 the SNAP-PAC-EB1 and SNAP-PAC-EB2 Ethernet Brains will be End-of-Life (EOL). We always continue producing older products as long as possible (see Opto 22's product philosophy), but unfortunately we can no longer source an essential part for these brains.
We'll continue to accept new orders for these products until February 28th, 2022. Opto 22 reserves the right to approve and schedule all purchase orders for these products before confirmation.