Direct replacement available with SNAP-PAC-R1
Effective March 1st, 2022 the SNAP-PAC-EB1 and SNAP-PAC-EB2 Ethernet Brains will be End-of-Life (EOL). We always continue producing older products as long as possible (see Opto 22's product philosophy), but unfortunately we can no longer source an essential part for these brains.
We'll continue to accept new orders for these products until February 28th, 2022. Opto 22 reserves the right to approve and schedule all purchase orders for these products before confirmation.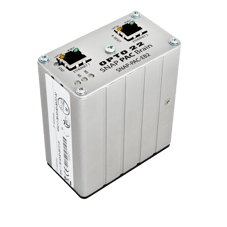 Fortunately the SNAP-PAC-R1 is a direct form and function replacement for these products. While the R-series PACs also offer controller functions, they can easily be used as brains.
Note that the EB brains had two switched Ethernet ports for daisy-chain configurations, whereas the R-series have two separate Ethernet ports for segmented networks. Most Opto 22 customers were not daisy-chaining EBs, but if you were, you can simply connect the new R1 directly to an Ethernet switch.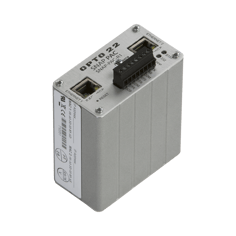 Substituting SNAP PAC R-series for EB brains into your design is simple—and is outlined in this forum post. Opto 22 remains fully committed to the SNAP PAC product line, and will continue to manufacture and support it going forward.
As always, Opto 22 applications and support engineers are standing by to help if you need it. Feel free to submit a contact us form or connect with someone live on our Online Chat.