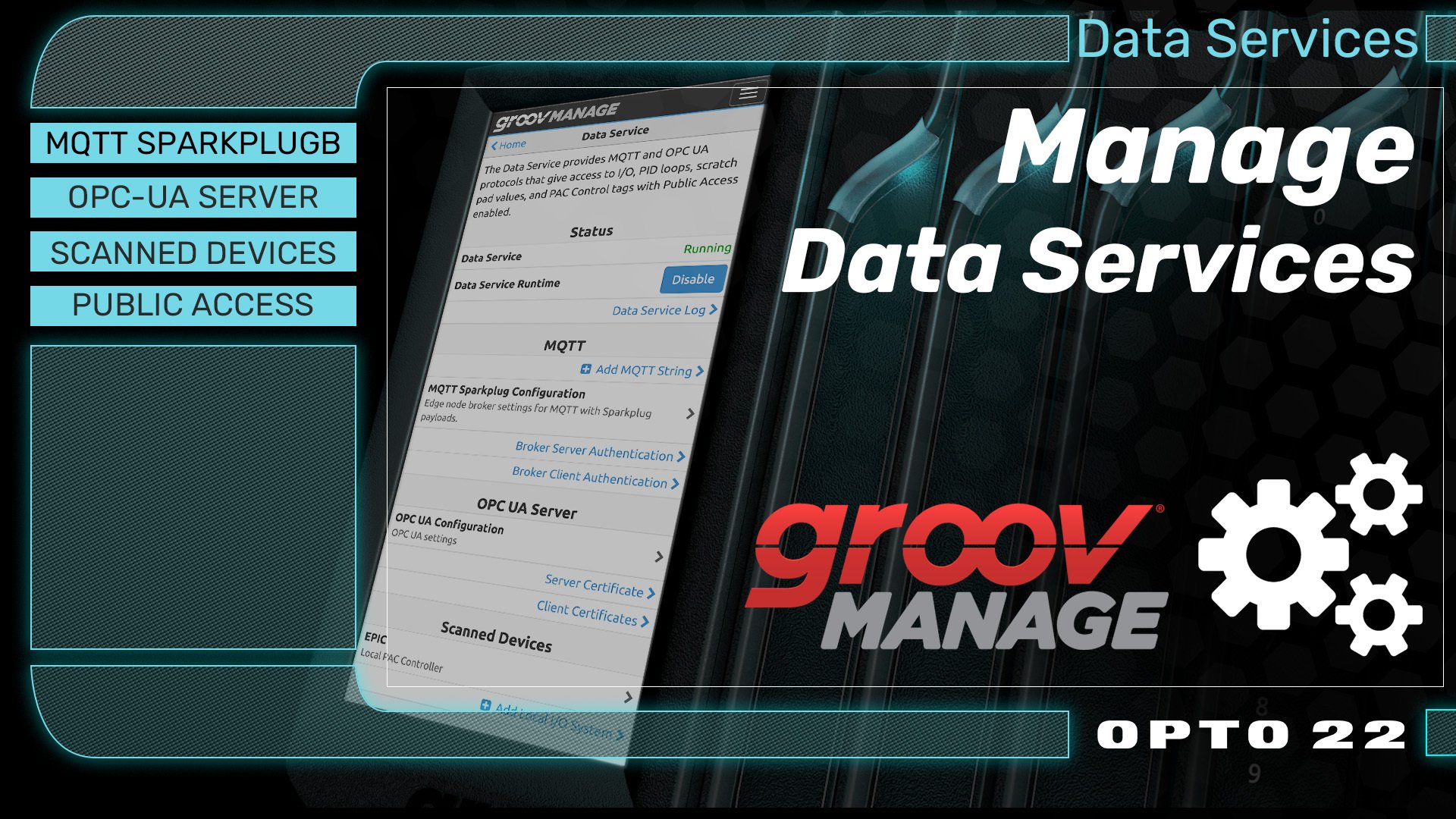 Move data where you need it with the Data Services menu, the latest in our 12-part video series on groov Manage.
Opto 22 was an early adopter of MQTT—implementing it right out of the gate when groov EPIC was released just over 5 years ago. And did you know that back in the day, Opto 22 was not only one of the founding members of OPC, but also that version 1.0 of the OPC specification was ratified around the granite table in the Opto 22 headquarters' conference room?
With this history in mind, you'll see why we're excited to talk about the Data Service options you'll find in groov Manage. This is where you choose the methods and protocols to move your data where you need it. Follow along with groov Manage: Data Services.