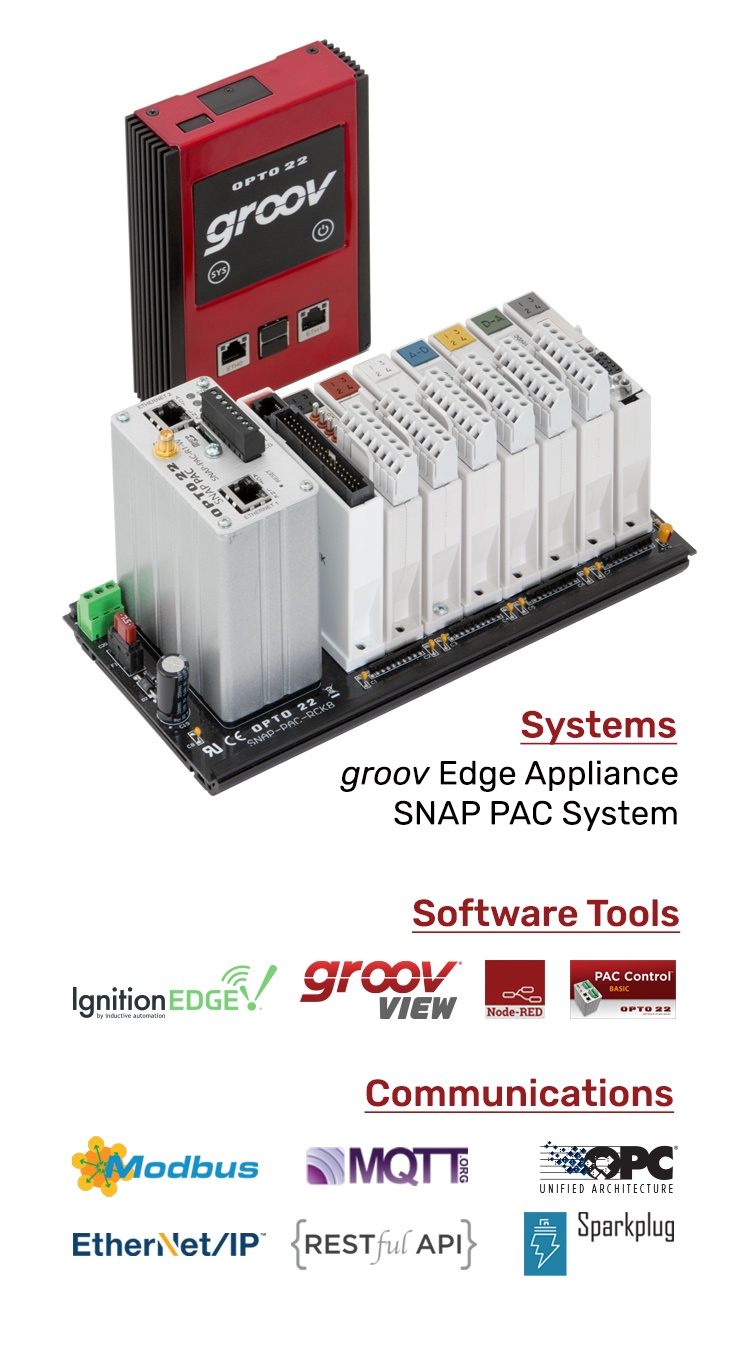 Is the Internet of Things (IoT) just a lot of hype, or can the IoT technologies we keep hearing about provide real value?
RESTful APIs, Node-RED, and MQTT are just some of the new technical terms we're all starting to learn.
If you'd like to see these technologies in action to understand how they might be useful for your applications, then join us for a new webinar on December 12.
Opto 22's Senior Applications Engineer Kyle Orman will demo these technologies and more. He'll show you how to exchange live data between real-world I/O and IoT platforms.
You'll see:
- IoT hardware that's proven in industrial locations
- RESTful APIs to get data from PAC controllers
- Examples of simple logic flows created with Node-RED
- Ignition Edge® OPC-UA drivers built into the
groov
Box
Read More
Topics: Internet of Things, IoT, Machine builder, PACs, OEM, Integrators, API, IIoT, Industrial Internet of Things, Node-RED, Data acquisition, MQTT, Ignition Edge