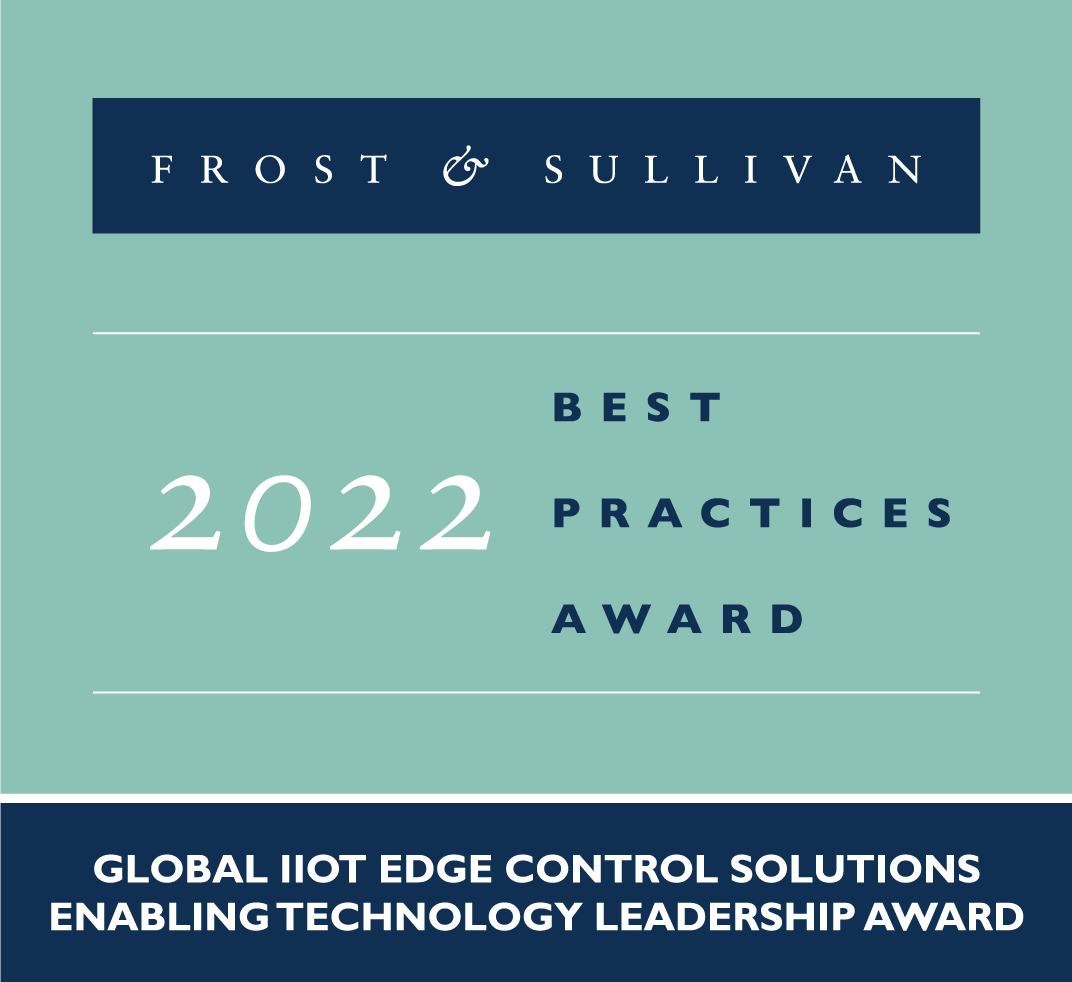 Opto 22 receives the 2022 Frost & Sullivan Enabling Technology Leadership Award
We're honored to share the exciting news that the edge technology included in groov EPIC controllers and groov RIO edge I/O modules has earned Opto 22 a special recognition! Based on its recent analysis of the industrial internet of things (IIoT) industry, Frost & Sullivan announced Opto 22 as the 2022 Global Enabling Technology Leader.
For over 60 years, Frost & Sullivan has been world-renowned for its detailed market analysis to help investors, corporations, and governments navigate economic changes and identify new technologies, trends, and growth opportunities.
Each year, Frost & Sullivan presents the Enabling Technology award to a company that develops pioneering technology and has demonstrated a high market acceptance for these new edge solutions. Thanks to the support of technology partners like Cirrus Link Solutions, Inductive Automation, CODESYS, and HiveMQ, the groov EPIC and RIO product lines have achieved this industry status.