Tech Briefs brings the latest technical news from NASA, the military, federal laboratories, universities, and commercial companies to automation designers and engineers.
Read More
Topics: groov, Internet of Things, IoT, New products, Awards and recognition, IIoT, Industrial Internet of Things, EPIC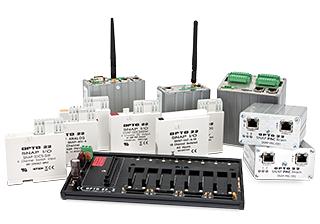 The Automation World Leadership in Automation First Team Honorees are chosen solely by write-ins from readers, rather than prompted answers from a list of companies.
That's why we feel especially honored that Opto 22 received First Team awards in two categories for 2015: Data Acquisition Hardware and Mobility.
Read More
Topics: groov, optonews, I/O, Awards and recognition, OptoNews 2016-01-20

It's the end of the year, and that means that Control Engineering's Engineers' Choice Awards voting will close soon.
Vote now for groov 3.0 and for your other favorite products of the year.
With groov 3.0 you can build your own mobile operator interface—your own mobile app—for just about any automation system or equipment.
Read More
Topics: groov, optonews, Awards and recognition, OptoNews 2015-12-16