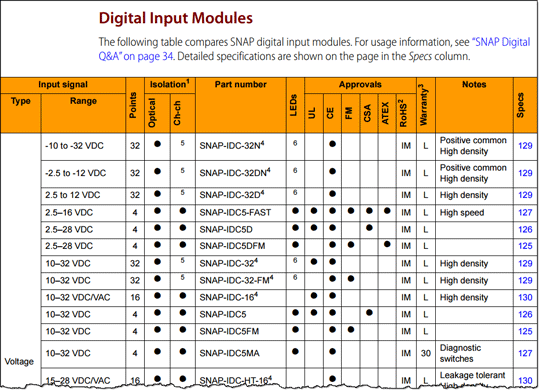 Maybe you're monitoring temperature, or controlling a production line, or getting data from a load cell. Whatever your goal, you want to get the I/O that works best for your application.
Or maybe you happen to notice we have more than one SNAP-AIV voltage input module and wonder how they're different.
Here are a couple of ways to find a SNAP module with the features you need and compare similar modules.