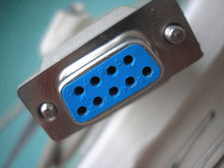 When you're working on your network, what's in your toolkit?
For automation networks or IT computer networks, a few essential cables and adapters should be in your kit.
That way you've got them handy, whether you're troubleshooting network problems or just keeping your equipment and line up and running.
Opto 22's Matt Newton calls on both his automation and IT experience to list the necessities for serial and Ethernet networks in a recent blog post. Straight-through, null modem, crossover... See if you agree with his list and the reasons he carries them around.
What's in your toolkit?