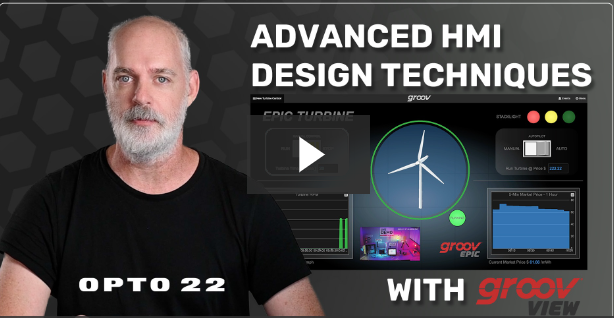 Learn advanced design techniques for groov View in the latest groov workshop video.
Opto 22's Paul Hardt shows you ways to make your groov View operator interface even better—with a basic layout structure, a grid for lining up HMI elements, and layered gadgets. With browser-based groov View, you can easily build an HMI to see and interact with exactly what you need. groov View is included with groov EPIC and groov Server for Windows.
Recently, Paul showed you the groov View Quick Start Guide, outlining 3 simple steps to an HMI. This time he takes a deeper dive into what you can do with the more advanced features of the design tool.