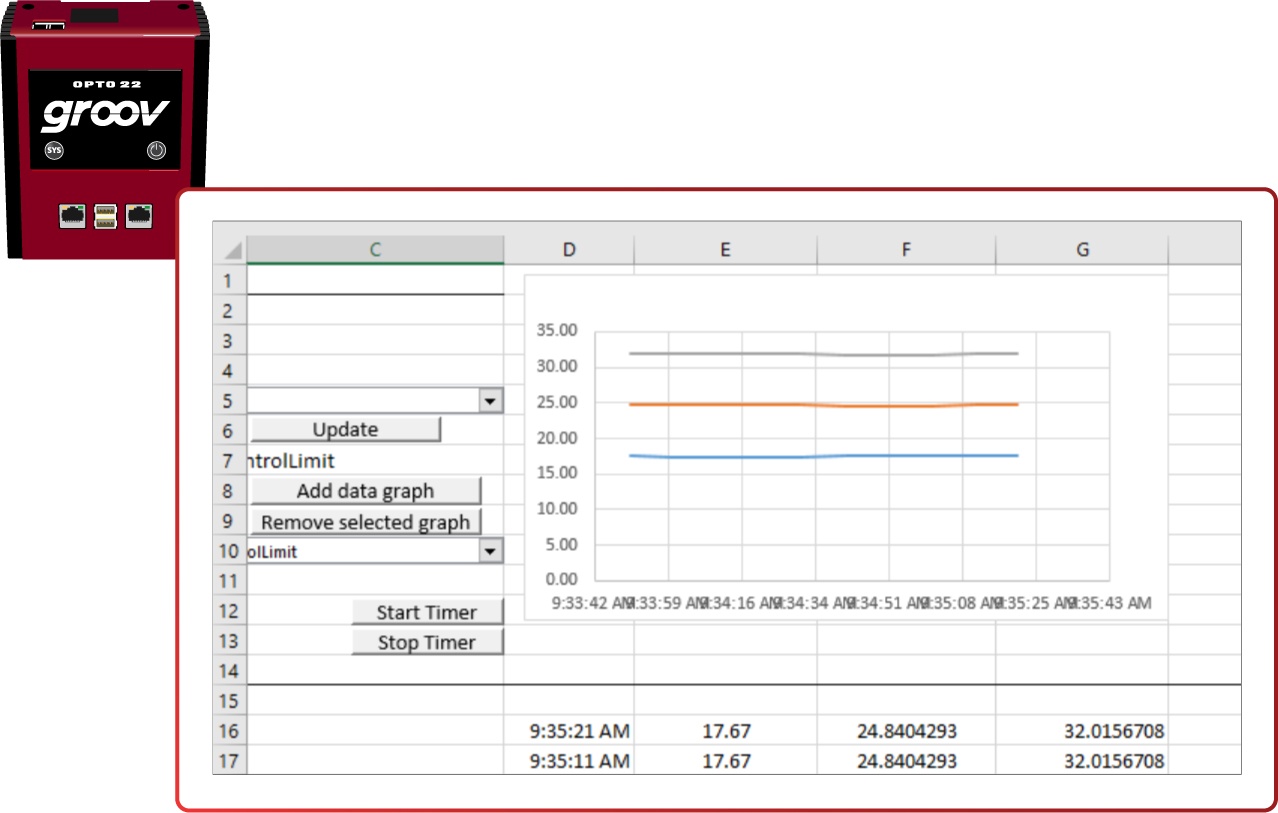 What if your operators could enter machine data on their phones and that data automatically appeared in a Microsoft® Excel® spreadsheet?
What if production or usage data from your spreadsheet was automatically updated in your supervisor's groov mobile operator interface?
Could be pretty handy, right?
Well, we've got a couple of code samples to show you how to make it happen.