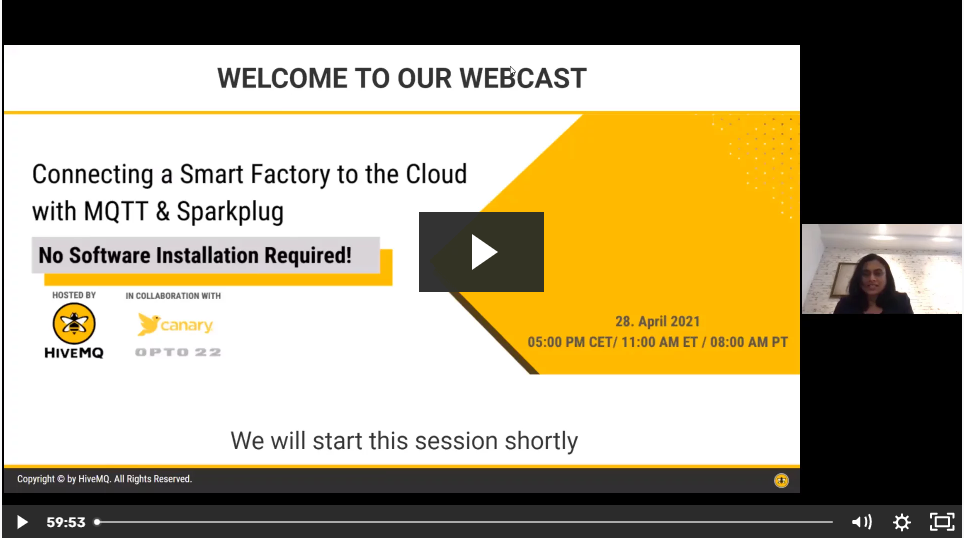 New recorded webinar shows
how easy it is to connect field assets to the cloud using HiveMQ and then visualize the real-time data in Canary Cloud.
Did you miss this week's webinar with our Tech Partners HiveMQ and Canary Labs? It's now available for on-demand viewing and you might even want to watch it again to catch all the details of the live demo!