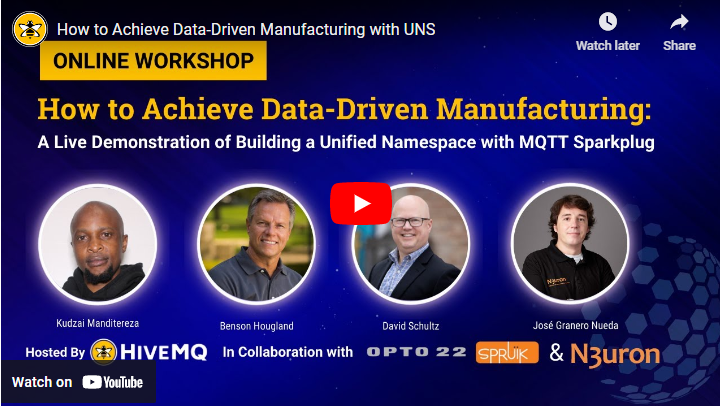 Did you miss last week's HiveMQ online workshop? You can still follow along with the live demo in this recording.
The power of MQTT technology is on display in a recent webinar that highlights the manufacturing sector and how the plant floor can be digitally transformed.
You'll learn the key components to getting the data you need from your manufacturing equipment in this demo hosted by HiveMQ's Kudzai Manditereza, which brings together Opto 22, Spruik, and N3uron.