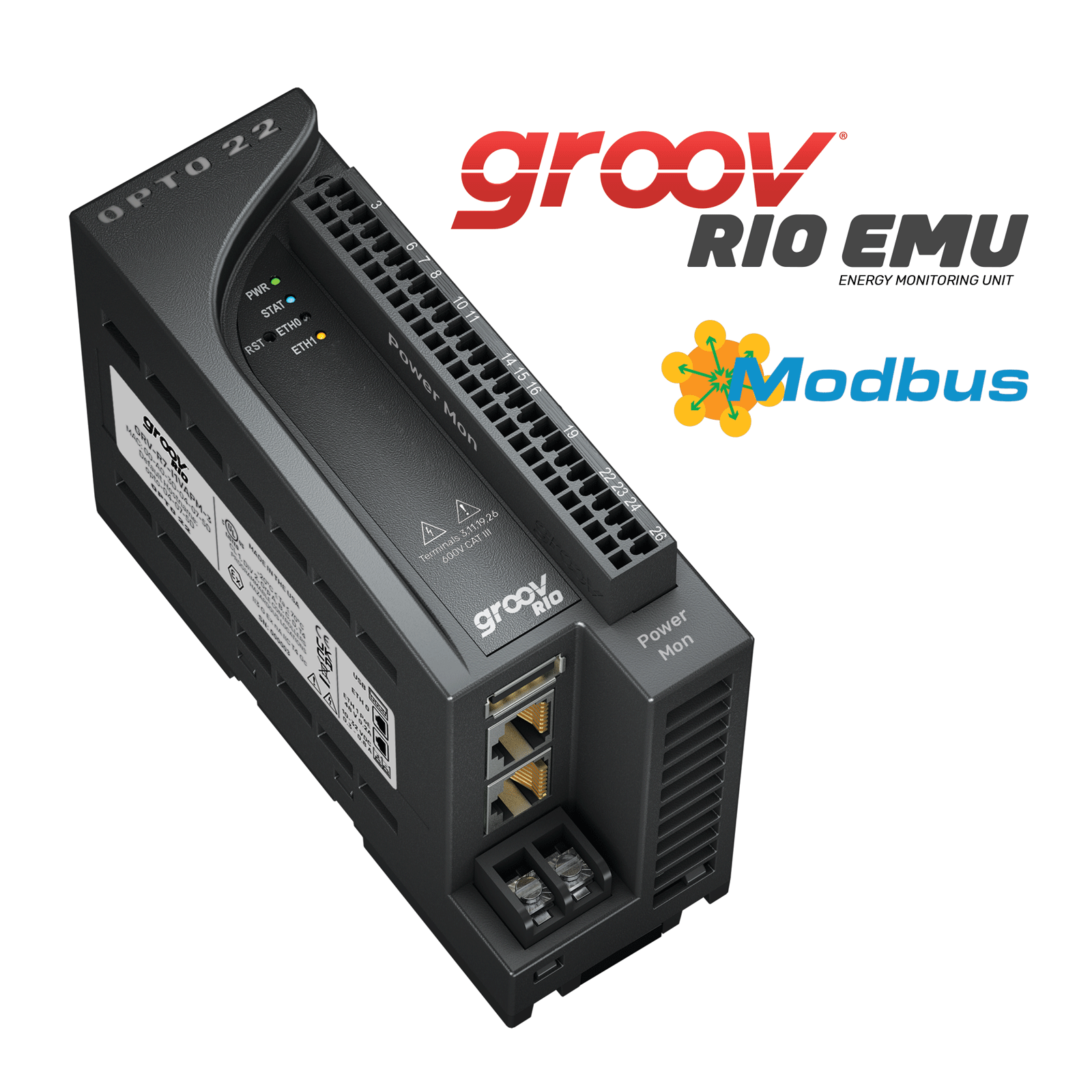 Get some tips on using the groov RIO EMU with other Modbus TCP devices.
The Modbus protocol has been around since the late 1970's. This is both amazing and cool. Amazing as some reading this have been using it since then (how time flies!). Cool because it's been around so long, and well established and widely used.
Opto 22 products have been supporting Modbus TCP since way-back-when. Out of the box, our devices are Modbus TCP slaves (now called "servers") and can be polled for data on specific register addresses. The groov RIO EMU (Energy Monitoring Unit), one of our newest products, is no different.