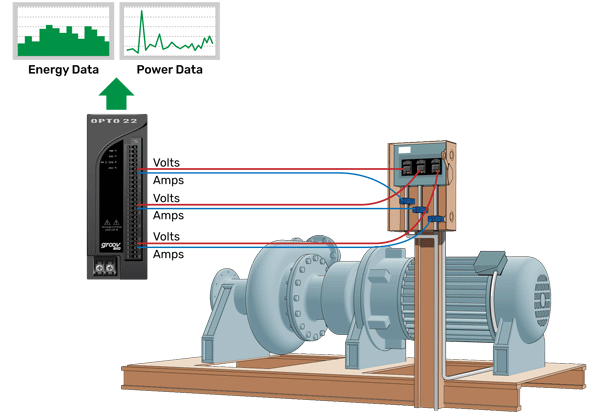 New website resources outline how to securely access and share your energy data.
Opto 22 gives you lots of options when it comes to helping you monitor your power and energy usage. The groov RIO EMU (energy monitoring unit) is an edge I/O module meant for easy distributed power and energy monitoring of one 3-phase load. Check out our previous announcements for all the details.
However, for monitoring multiple loads located near each other, and for a complete system including real-time control, groov EPIC with power monitoring modules might be the better choice.
But, you might have more questions about which is the right solution for you, why and how do you get started monitoring your machine health or energy data? And how do you do it securely?
Check out our new website resources for some guidance on these important energy topics.