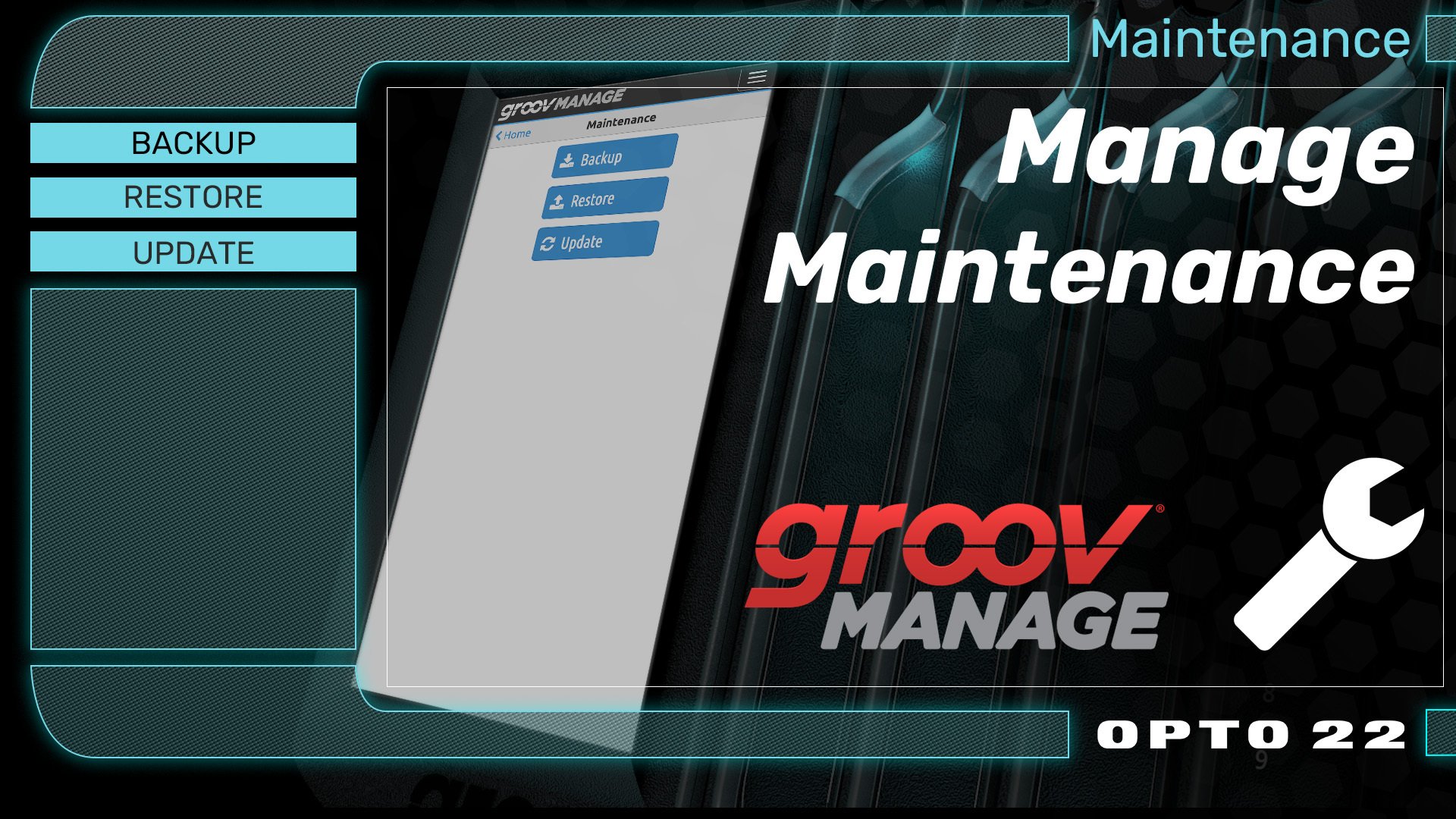 The maintenance button on the groov Manage screen helps keep your groov device in tip-top shape.
You update your cell phone for new features and security patches, so why not your automation system as well? This blog post and video closes out our 12-part groov Manage series on the top-level groov Manage home screen options.
See what's behind the groov Manage: Maintenance button.