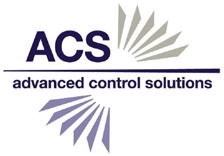 OptoPartner and Distributor Advanced Control Solutions (ACS) now offers groov EPIC classes in their new OptoCertifed training facility located in Marietta, Georgia.
Good news for those of you looking for instructor-led classroom training on Opto 22's groov EPIC system. You now have a choice: come to Opto 22 headquarters in California or head to the southeastern U.S., whichever is more convenient for you.
ACS's recently opened training lab is staffed by OptoCertifed Trainers and teaches the same EPIC Premium Factory Training curriculum. Choose your location and get the same great training for your next automation or IIoT project.