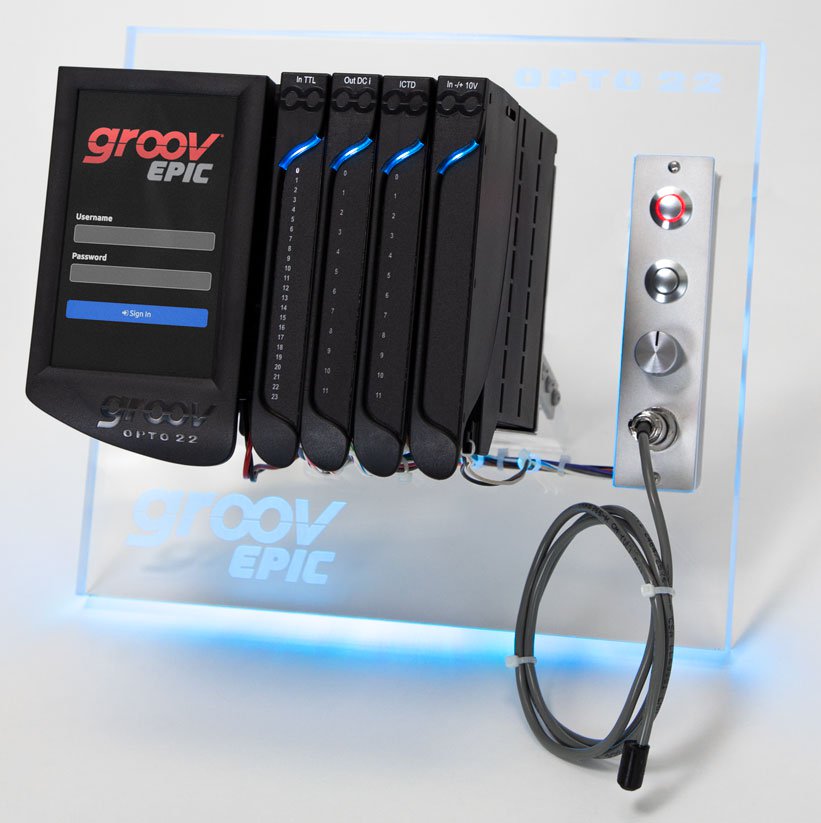 Two complimentary seats (a $1990 value!) with your purchase of the groov EPIC Learning Center
Start your control or industrial internet of things (IIoT) project today with the groov EPIC Learning Center (GRV-EPIC-LC). Packed with fully-functioning EPIC hardware and software, the Learning Center gives you a compact and complete system to prototype your projects.
AND you get two complimentary seats in our instructor-led, hands-on training at
Opto 22's Southern California headquarters.