Join OptoPartner Optomation Systems for a groov EPIC seminar and training.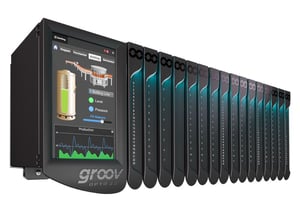 The groov EPIC system is gaining recognition world wide and now Optomation Systems is bringing 2 days of EPIC seminars to Tangier, Morocco.
Date: May 9 and 10th, 2019
Time: 09:00 - 19:00
Location: Abdelmalek Essaadi University, Morocco
Each day of training offers 2 workshops:
1 - Fog Computing vs. Edge Computing and the Future of Industrial Automation
Explore the possibilities and limitations of current industrial communications.
Learn about next generation products and business opportunities from industrial cloud computing.
2 - groov EPIC training
Learn how to simplify the process of collecting, viewing, managing, and securely connecting to IT applications.
Get hands-on experience with a groov EPIC Learning Center and its multiple programming environments.
Get complete seminar details, location and registration information.
Space is limited! Please reserve your seat by May 3, 2019.