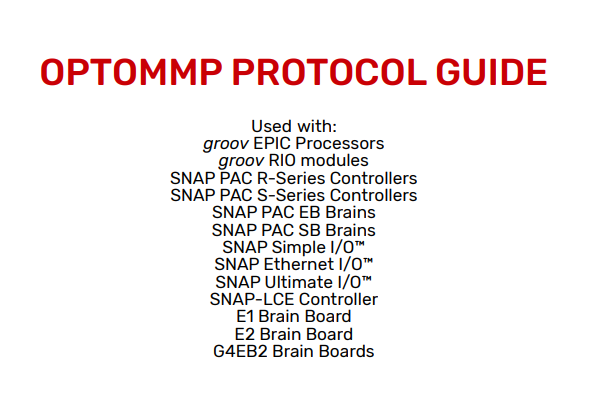 Learn more about the Opto Memory Map Protocol—a powerful method of interacting with Opto 22 controllers
OptoMMP works with everything from SNAP PAC brains to the latest groov products. Let's go over some of the basics about what OptoMMP is and how it works.
In my last blog post I showed how easy it can be to work with OptoMMP using tools built right into groov Manage. To add to that resource, this follow up provides an overview about what OptoMMP is, how it works, and why you might want to make use of it.