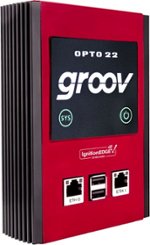 groov Admin update version 1.570.51 is available now.
If you own or use a groov Edge Appliance (GROOV-AR1-BASE), we've got good news for you!
A new groov Admin update has just been released. This new version includes an Ignition Edge® update to 7.9.11, which removes the 500 tag limit for connectivity to 3rd party PLC devices.