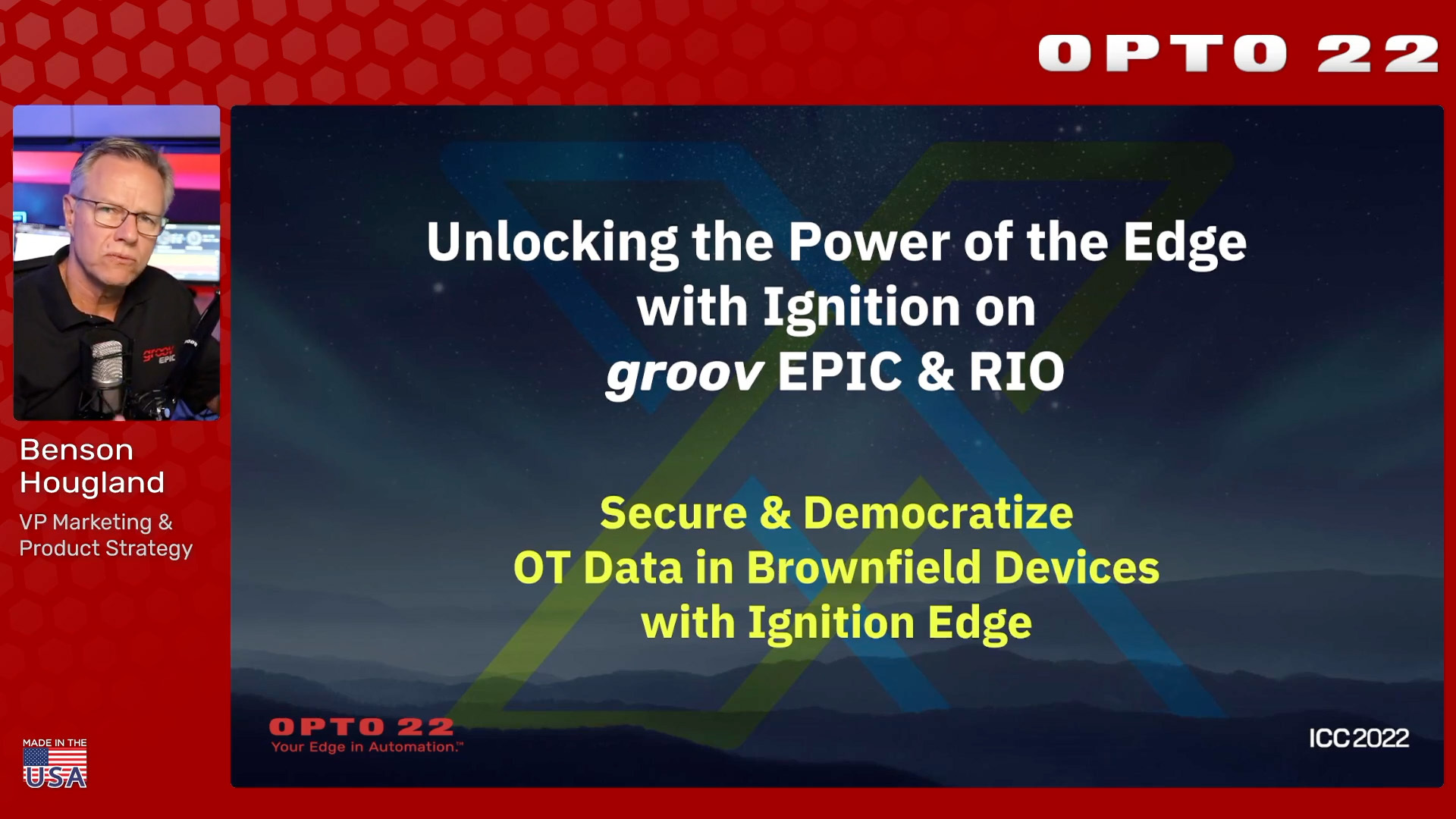 Watch Opto 22's product solution demo from day two of this year's virtual Ignition Community Conference (ICCX).
Were you able to attend this week's virtual ICCX event? As in previous years, Opto 22 was a sponsor, presenter and exhibitor at the annual conference. We kicked off day two of the exhibitor presentations with a product solution demo featuring groov EPIC and groov RIO.
In this half-hour, rapid-fire presentation, we demonstrated the power of edge computing and 4 edge architectures using Ignition and Ignition Edge. Watch a live demonstration of these technologies in action, and see how you can build edge architectures for your digital transformation projects.