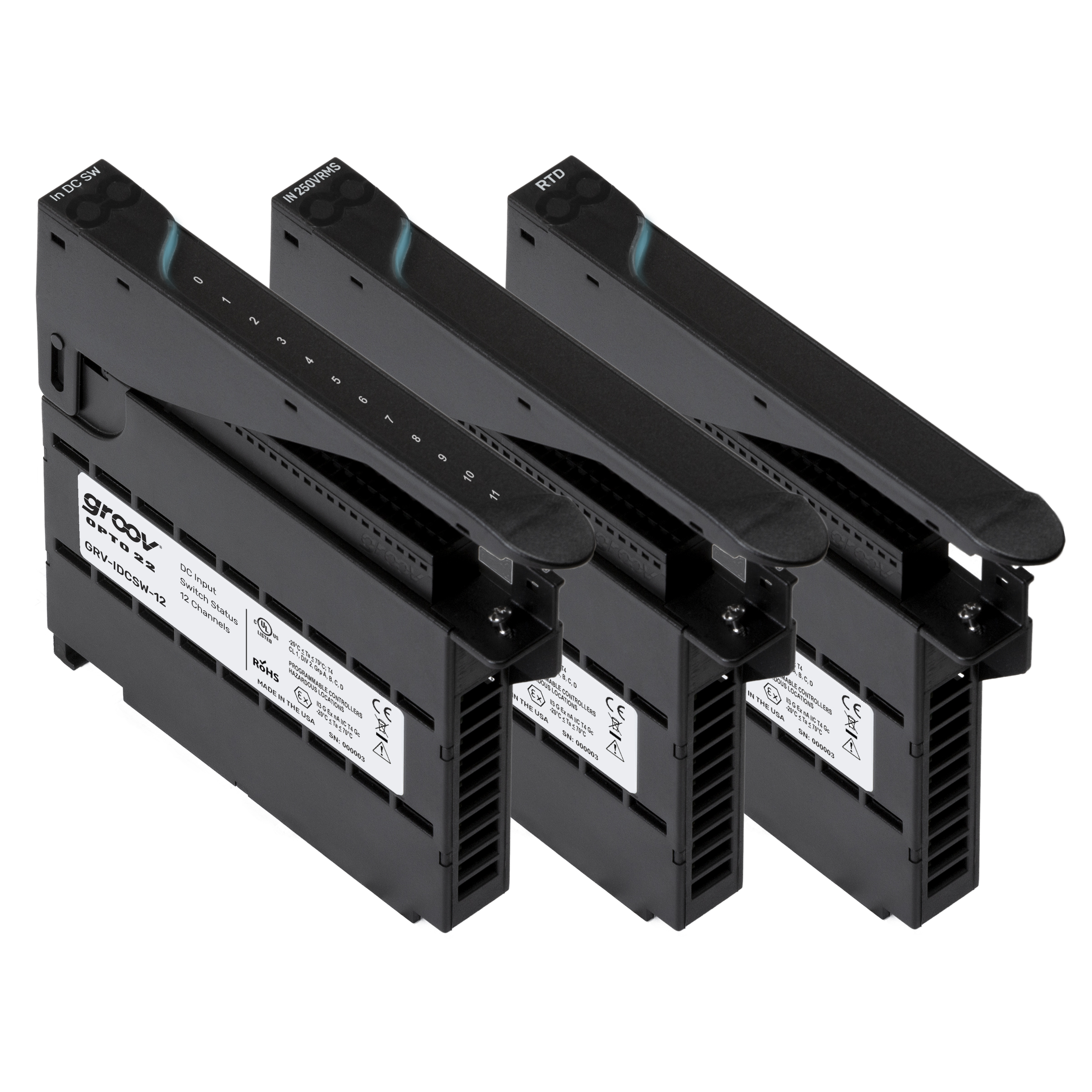 What's new at Opto 22? We've had plenty to talk about this past month, so here's a recap of product, firmware, and software updates, as well as new groov I/O module releases!
Learn about new groov EPIC system capabilities, and make sure you are using the latest versions of firmware and software to optimize system performance.
New groov I/O modules available now
Three new groov I/O modules were released this week as we continue to expand the groov EPIC system to support your application requirements. These modules include designs for mixed signal types, signal isolation, channel density, and also meet precise requirements for temperature control.