New PAC Project version R10.2002 now available
Take advantage of several fixes and improvements in this latest release of the PAC Project software suite, both Basic and Professional editions.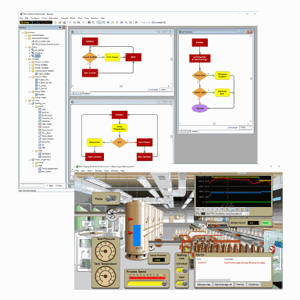 In PAC Control:

Improvements to block copy/paste
Debug mode issues including degrees F on scaling, subroutine compiling, error visibility, and more
In PAC Display:

Stability improvements
Fixes for historical logging and operator action logging
Issues with windows and dialog boxes, control engine-driven attributes, and more
R10.2002 also includes solutions for issues in PAC Manager, OptoDataLink, and OptoOPCServer.
For complete information about the R10.2002 release and specific bug fixes, see the PAC Project Readme.
Get PAC Project version R10.2002.