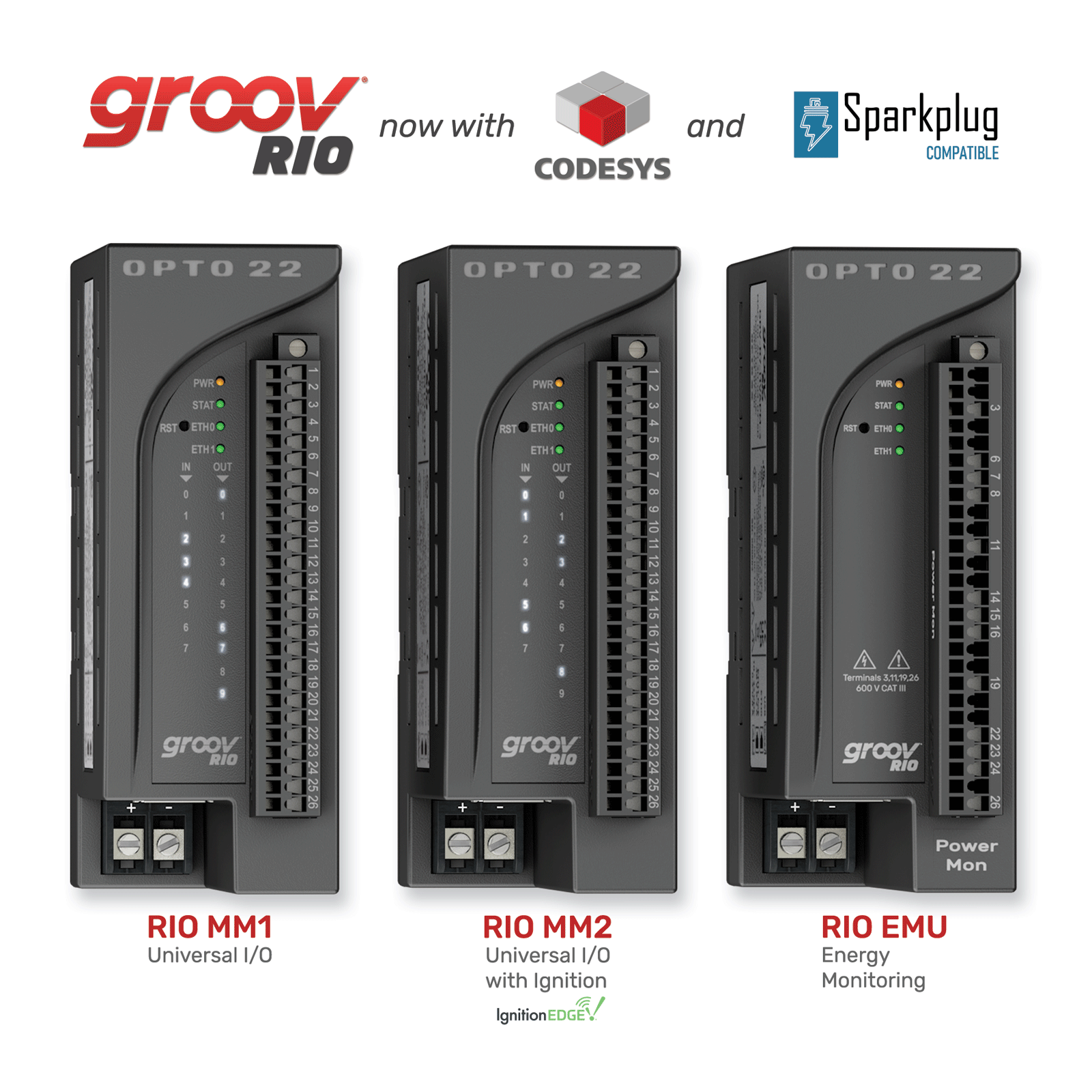 The latest groov RIO 3.5 firmware update offers a CODESYS programming option along with enhancements for performance and security.
groov RIO firmware 3.5 is here! And the big news is the CODESYS runtime engine has been added. That means now you can run a control program on groov RIO—one you build in CODESYS using any of the IEC 61131-3 compliant languages.
The engineers have kept their fingers on the keyboard here at Opto HQ and are beyond excited about the release of version 3.5 firmware for the groov RIO family. We can't wait to see what applications our awesome customers come up with, now that the CODESYS runtime engine has been added to the complete groov RIO Trio.