A quick fix update was just released for groov RIO, version 3.4.1.
As an OptoBlog subscriber, you're always the first to hear about product news or firmware updates. This time we have another recent release for groov RIO to tell you about.
This quick update fixes some features in Data Services and adds a new field in the OptoMMP memory map. The new field keeps track of the number of writes to permanent storage since the last powerup.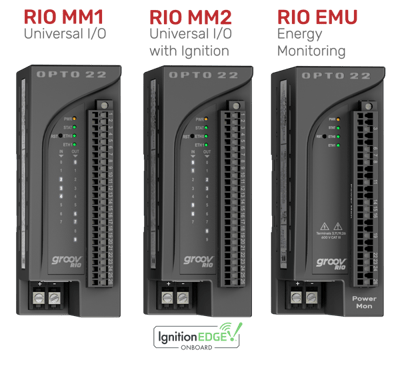 You'll find other version 3.4.1 fixes for:
MQTT service connections
Energy tags
Missing tags from Sparkplug B payloads
For more details on this v3.4.1 firmware release, see the groov RIO Firmware Release Notes.
As a reminder, keep in mind which groov RIO model you are updating, as each has its own firmware update.
You can find them here: