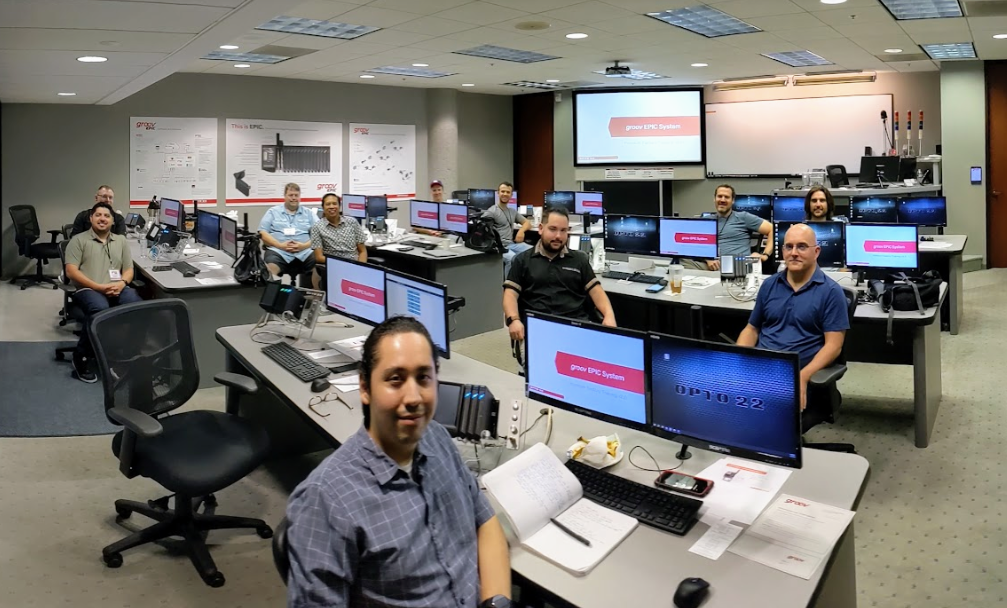 Another full class of students learned about groov EPIC in the July 2023 Premium Factory Training class.
Another full class means word is getting out, and classroom PLC training is in demand. Are you considering a system upgrade or just curious how groov EPIC compares to other systems you've used? Do you need help configuring and programming hardware and software for your industrial automation or IIoT application?
Then consider spending a week with us at Opto 22 headquarters learning all the programming options and features of groov EPIC, the Edge Programmable Industrial Controller.
July's group of students represented a variety of industries and provided some great feedback on their training experience. Take a look at what they said.