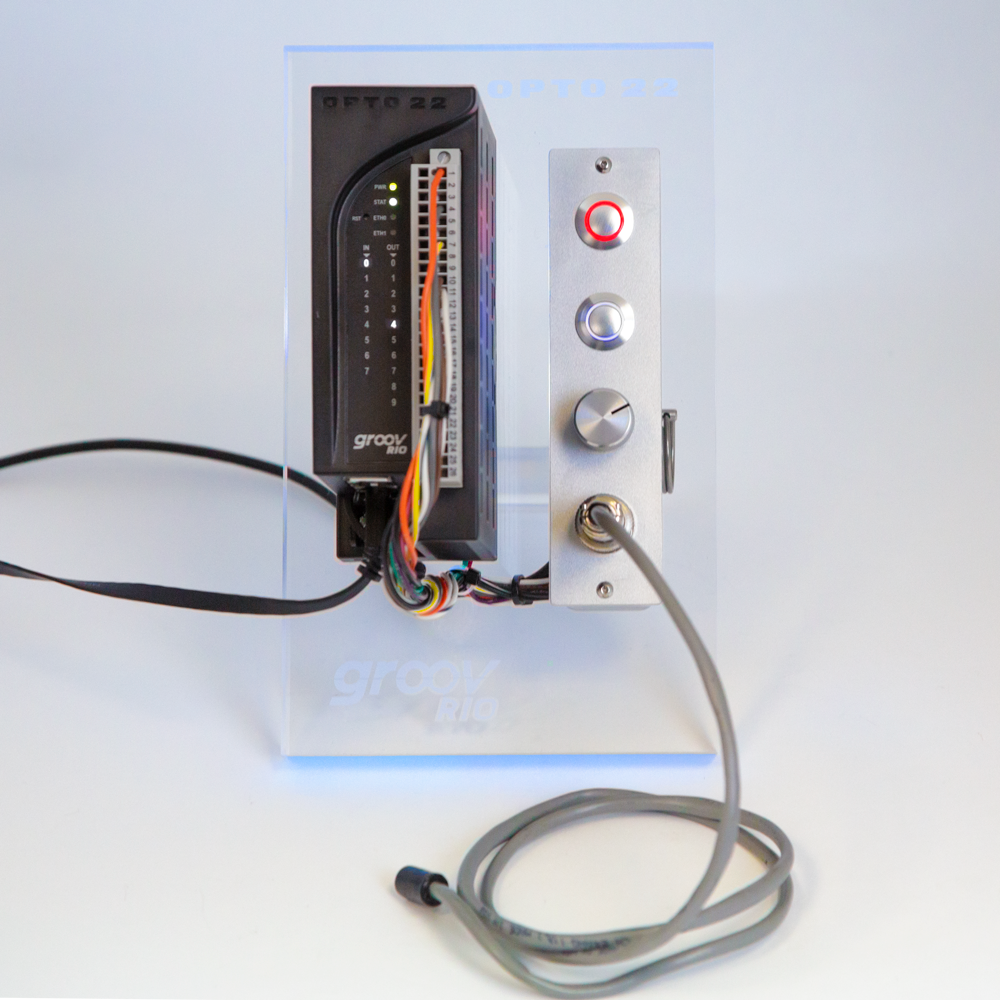 Learn more about edge I/O technology and the capabilities of the groov RIO module with the new learning center unit.
If you're up-to-date on your OptoBlog posts, you've heard about the revolutionary I/O that offers over 200,000 unique, software-configurable I/O combinations in a single, compact, PoE-powered industrial package called groov RIO.
Ready to learn about and experiment with groov RIO? Now you can with the groov RIO Learning Center (GRV-RIO-LC).