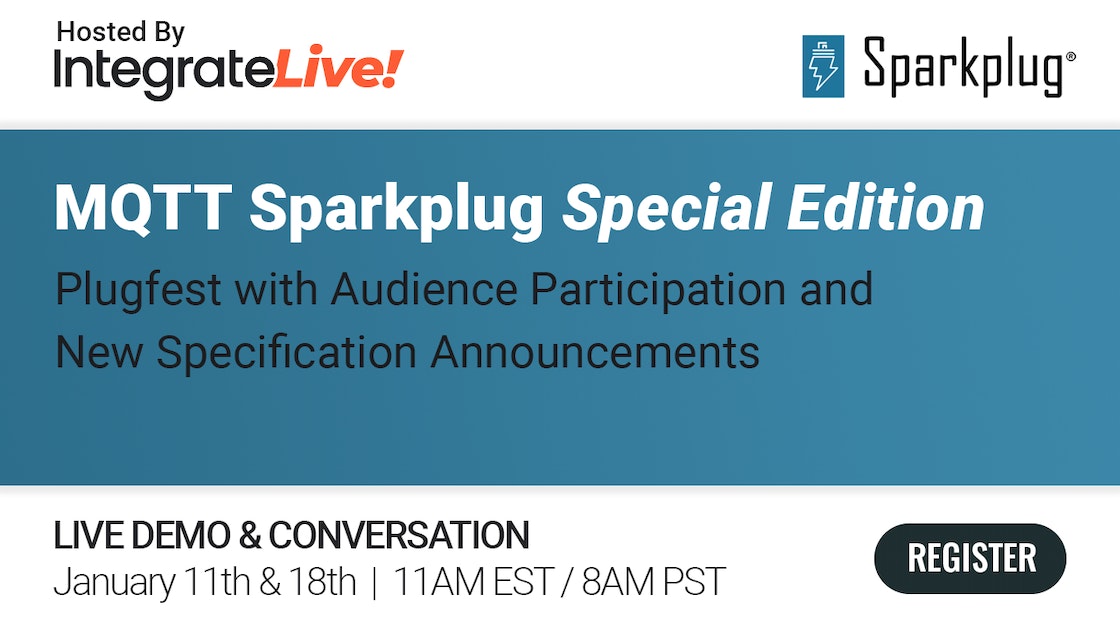 Join us for another episode of IntegrateLive! dedicated to the MQTT Sparkplug specification.
Kick off the new year with a discussion led by the Sparkplug Working Group in the first IntegrateLive! event of 2023. With the recent release of Sparkplug 3.0, this special edition of IntegrateLive! will offer more insight and in-depth conversation on the new spec and how to choose your next Sparkplug-compliant solution.
Opto 22 is a proud member of this Eclipse Foundation group, which is dedicated to educating others on the benefits of MQTT and Sparkplug. The Sparkplug Working Group directly impacts the future success of hundreds of thousands of automation projects by enabling "plug and play" IIoT!