Attend a virtual Sparkplug Community meeting about the Sparkplug protocol to see first hand how it can be useful for your projects.
Ready to jump in the Sparkplug ecosystem? Unsure about where to start? The goal of this meeting of the Sparkplug community is to help you plan your adoption strategy. Please join us on March 24th for a Sparkplug Community meeting.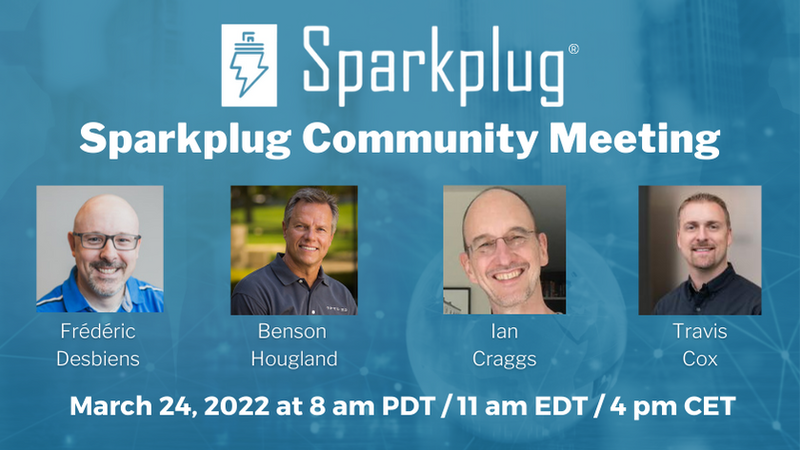 The demand for interoperability of industrial systems has never been stronger. Sparkplug is an open protocol that provides operations with the data they need while fulfilling the security requirements of IT. Sparkplug is built on the proven MQTT protocol and makes plug-and-play Industrial IoT solutions possible.
Opto 22's Benson Hougland will be part of a team of presenters who have vast experience with the MQTT and Sparkplug protocols, and are also members of the Eclipse Foundation's Sparkplug Working Group.
If you are an end-user looking for Sparkplug-compatible products, you will learn where to find them. If you are a hardware or software provider planning to support Sparkplug in your products, you'll hear from current members of the ecosystem who are doing that right now. If you are someone looking to influence the present and future of the Sparkplug specification, you won't want to miss this presentation.