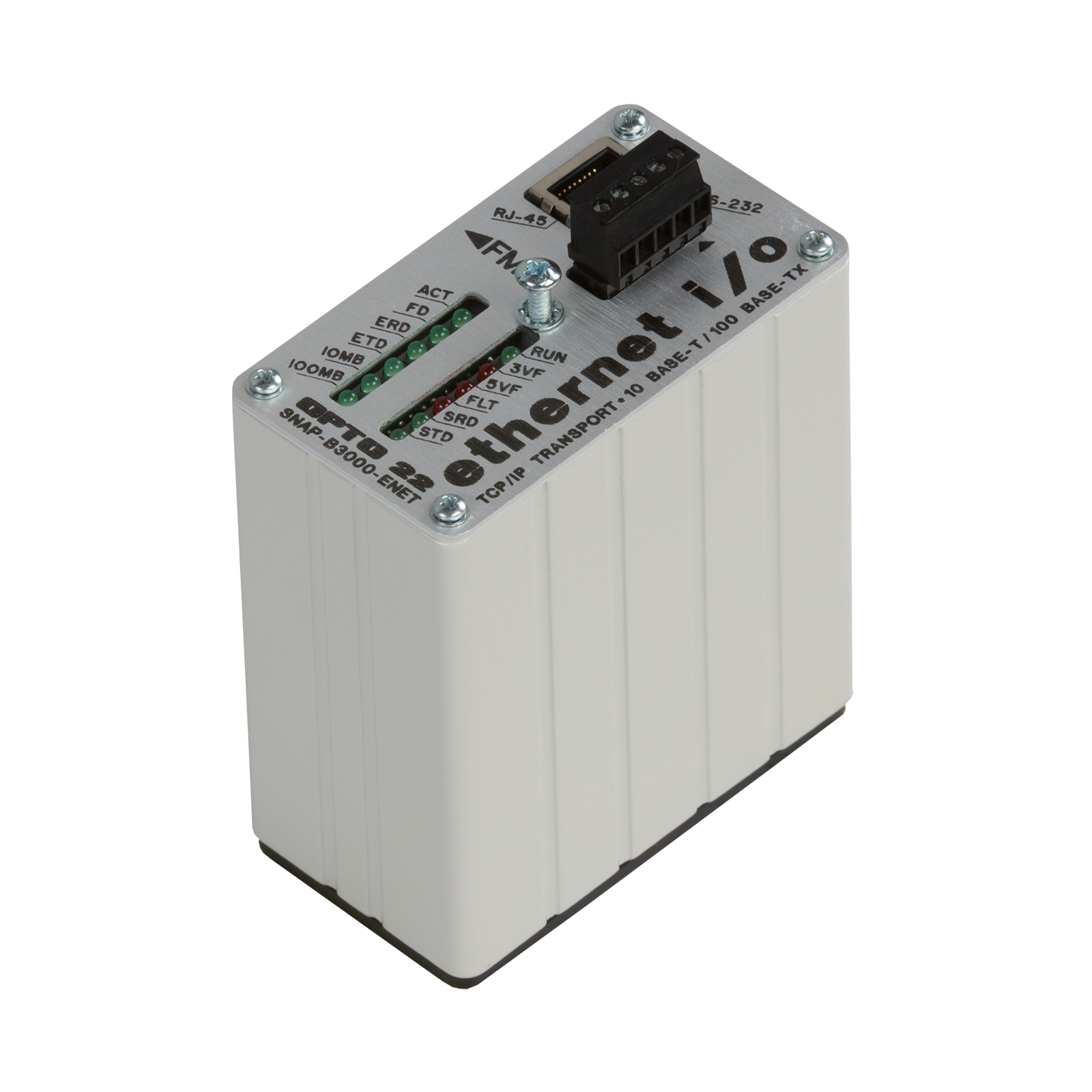 It's the end of an era for Opto 22's original SNAP Ethernet I/O
First introduced in 1998, the venerable SNAP-B3000-ENET was the genesis of our SNAP Ethernet I/O line. Genuinely industry-changing when we first launched it, now, we regret to announce that Opto 22 is nearing the end of production for this flagship legacy product.
As you know, we always continue producing older products as long as technically possible (see Opto 22's product philosophy). But unfortunately, we are once again faced with the unavailability of essential parts that make up the original Ethernet I/O. Although limited inventory is still available, SNAP-B3000-ENET will become obsolete once current stock is depleted.