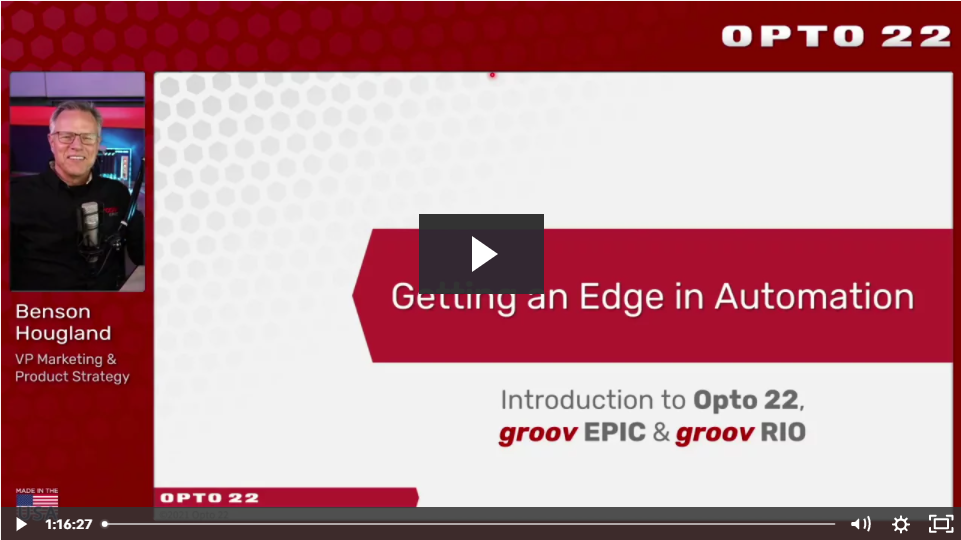 See how

groov

EPIC and groov RIO can solve industry problems and help you get an edge in your automation and IIoT/digital transformation projects.
I recently presented a live webinar discussing industry problems we all face in building the next generation of automation and digital transformation architectures.
To our delight, over 500 of you registered to attend!