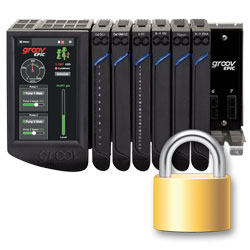 Best practices for cybersecurity and more from the groov EPIC v3.2 update to help you get sign-off on critical security upgrades.
Solarwinds, Oldsmar, Colonial, JBS—with all the cybersecurity news filling our inboxes, news feeds, and social channels, your customers may finally be ready to talk about a more rigorous security strategy.
So I figured this was a relevant time to share our recently updated tech note, "groov EPIC Cybersecurity Designs and Best Practices." It details the mindset and specific actions that can change your automation from a security vulnerability into a security asset.