ENTELEC transformed your typical conference and trade show event with the Innovations Lab.
It started out as a brave idea: What would make this conference more fun? How about a multi-vendor, collaborative lab of innovation!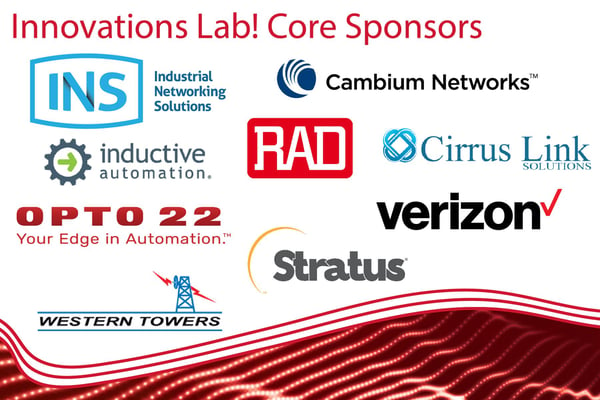 Doug Miller, Vice President of the ENTELEC organization board, had a dream. In his day job as a Senior Architect for ICS (Industrial Control Systems) at a major oil & gas company, he works all day with state-of-the-art communications technologies like MQTT and Sparkplug. He's seen how these technologies democratize data from the field. He's using them every day to improve operations and reduce costs.
But how to share what he'd learned with others in energy-related industries? What better way than to convince members of the community to participate in a live "lab" showing how disparate vendors and customers could achieve a common goal: share OT data elegantly and in a highly secure manner.
This crazy idea was the ENTELEC Innovations Lab, seen at their conference in Houston this past May. And Opto 22 was proud to be a Silver sponsor.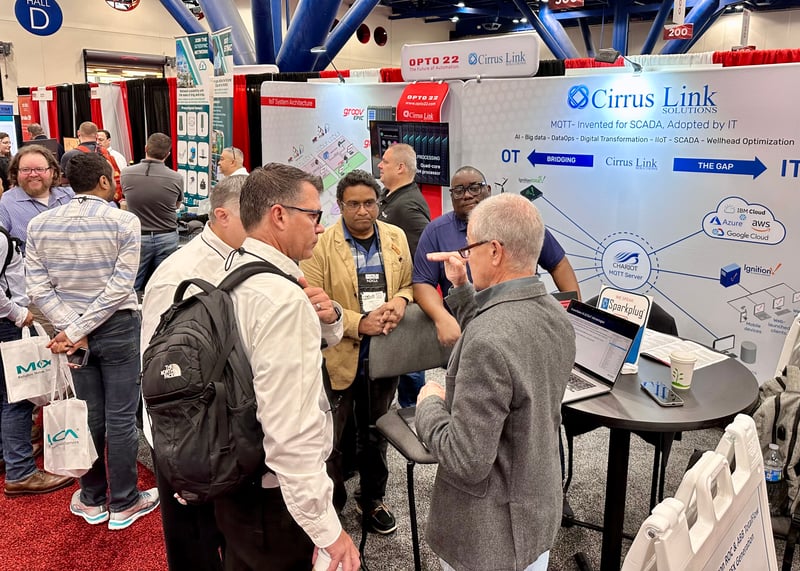 The concept of the Innovation Lab was to make the entire show floor a "lab" where both software and hardware vendors exhibiting at the event could collaborate with each other to exchange OT data with software applications. At the core of the Innovation Lab was a public and secure MQTT Server (Chariot), provided by Opto 22 Technology Partner Cirrus Link Solutions. Once the server was up, Doug organized interested vendors to publish or subscribe to MQTT Sparkplug data flowing through the server.
Several hardware vendors published their Operational Technology (OT) data into the MQTT server. This data came from many sources: PLCs, I/O, cellular radios, LoRaWAN sensors, edge computers, and much more.
For our part, we had three groov EPICs, a groov RIO, and even an Allen-Bradley/Rockwell Automation PLC at the show publishing data in real time—plus five more EPICs around the world also publishing data, from Germany, Australia, and several sites in North America.
On the subscriber side were SCADA software vendors, historians, and other software companies, all connected to and ingesting the data into their own platforms. Each was able to subscribe and consume the OT data, develop visualization screens, store data, and more.
And because of MQTT and Sparkplug's bi-directional communications, data was exchanged easily and securely between publishers and subscribers. Folks in the Inductive Automation booth sent commands to chirp an alarm or toggle a stacklight connected to groov EPIC and groov RIO over in our booth. That was fun!
Many thanks to OptoPartner INS (Industrial Networking Solutions) for spinning up the MQTT server and facilitating all the vendor participation. And of course, huge props to Doug Miller for taking a crazy idea and making it a reality!
If you'd like to learn more about the Innovations Lab, including the vendors and devices that participated, head over to the ENTELEC website here.
Would you like to see a lab like this at an event you're attending in the future? Drop us a line. We're eager to do this again!