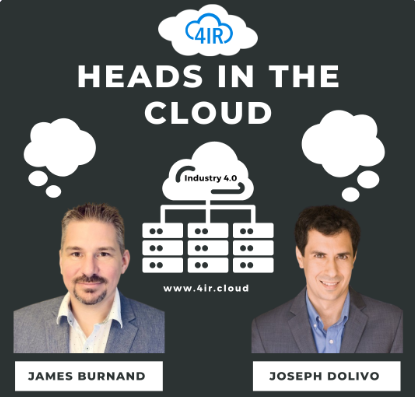 Listen in as OptoPartner 4IR Solutions discusses the state of the industrial automation industry with Opto 22's Rene Gamero.
Are you looking for another good listen to add to your podcast library? We suggest the Heads in the Cloud podcast hosted by 4IR Solutions. You might recall we recently welcomed the 4IR team to the OptoPartner program, and we're excited to be a part of their product solutions.
In this episode, 4IR CEO James Burnand and Opto 22's International Technical Sales Executive Rene Gamero have an honest and heartfelt discussion about the transformation we're seeing in the industrial automation industry, and what new tools and technologies can help overcome the current challenges.