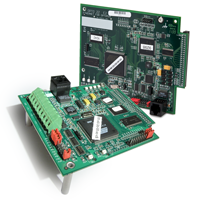 A firmware update is now available for E1 and E2 brain boards. If your current firmware is R1.1d or R1.1e, you'll want to install the new firmware. See the firmware readme for details.
For those of you not familiar with E1s and E2s, they are serial- and Ethernet-based brain boards typically used with G1 or G4 I/O systems. The E1 is for digital I/O and the E2 for analog I/O.
We designed the E1 and E2 as drop-in replacements for older serial-based B1 and B2 brain boards.
Read More
Topics: optonews, Migration, I/O, Optomux, OptoNews 2015-10-21