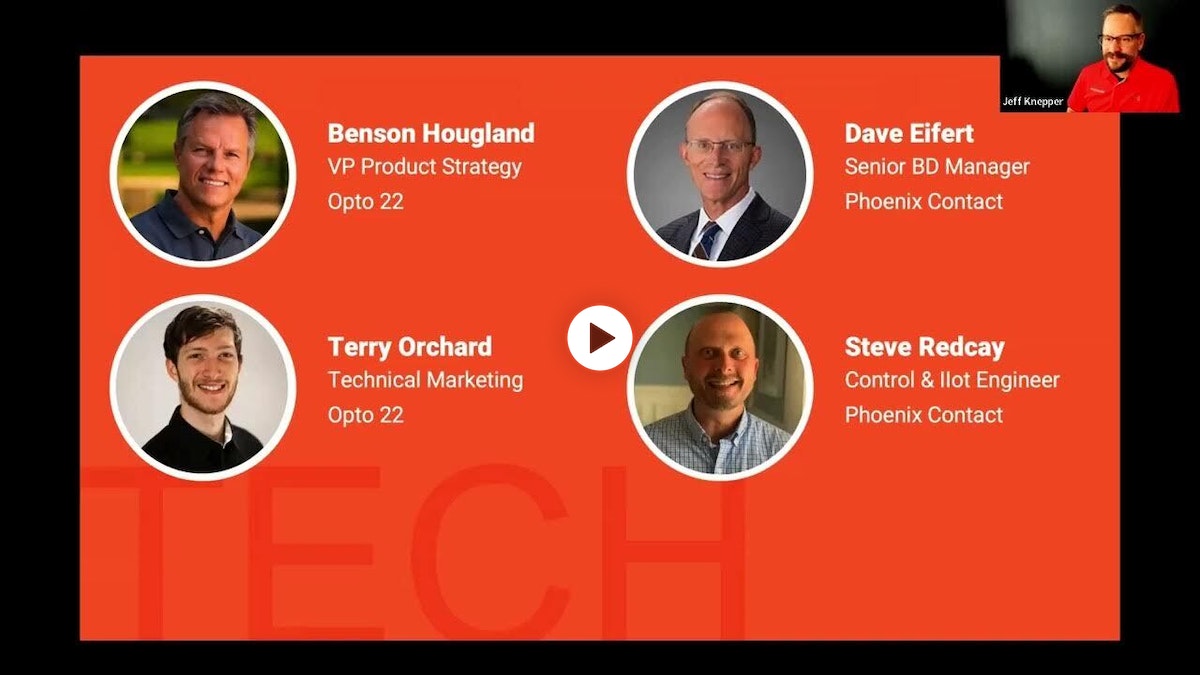 Watch the recording of episode 8 of IntegrateLive! - as Opto 22 and Phoenix Contact connect their PLCs to web APIs to leverage data.
If you're not familiar with IntegrateLive! yet, we encourage you to check out this new online community. Jeff Knepper and Allen Ray created this platform to help all end users, manufacturers, and system integrators in the industrial automation space.
The importance of open source technologies working together is the foundation of IL and it celebrates "Co-op-etition"—which is what brought Opto 22 and Phoenix Contact together in this latest episode.