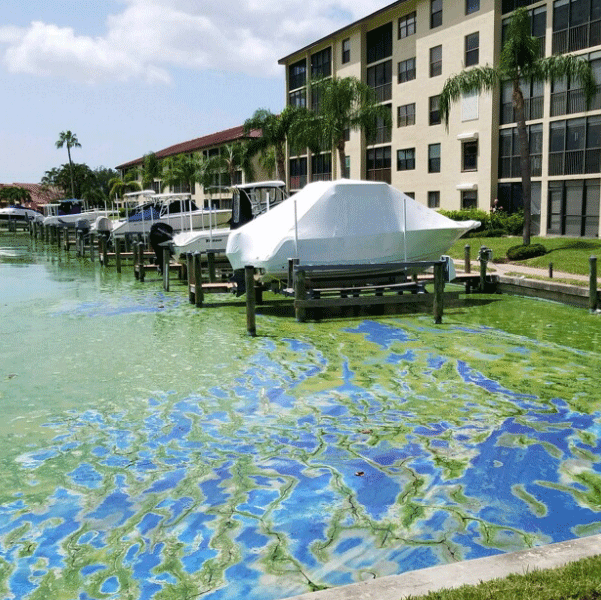 AECOM, Ecosa, ENGraphted, and Opto 22 team up for a new solution to a complex environmental problem.
Harmful algal blooms (HABs) in lakes, rivers, and oceans are an increasingly severe problem worldwide. HABs can produce toxins that harm humans, kill fish, smother aquatic life, and destroy tourist economies.
If you were headed to Florida as a tourist in 2016 or 2018, you would have witnessed this devastation. Due to massive algae blooms, Governor Rick Scott declared a state of emergency and closed beaches on both coasts. The invasive, toxic blue-green algae choked many freshwater lakes, rivers, and residential waterways as well.
Faced with the ugly, slimy, stinky water, not just tourists but residents and business owners who did not have the ability to leave the area were stuck. The toxic slime threatened human health and devastated tourism-related businesses, as dead fish and aquatic life piled up along the shorelines.
Available solutions for HABs weren't ideal, so Dan Levy of AECOM put together a team to develop a new process for removing the algae. Read about the process, how they developed efficient algae harvesters, and what the harvested biomass is used for in this new case study.