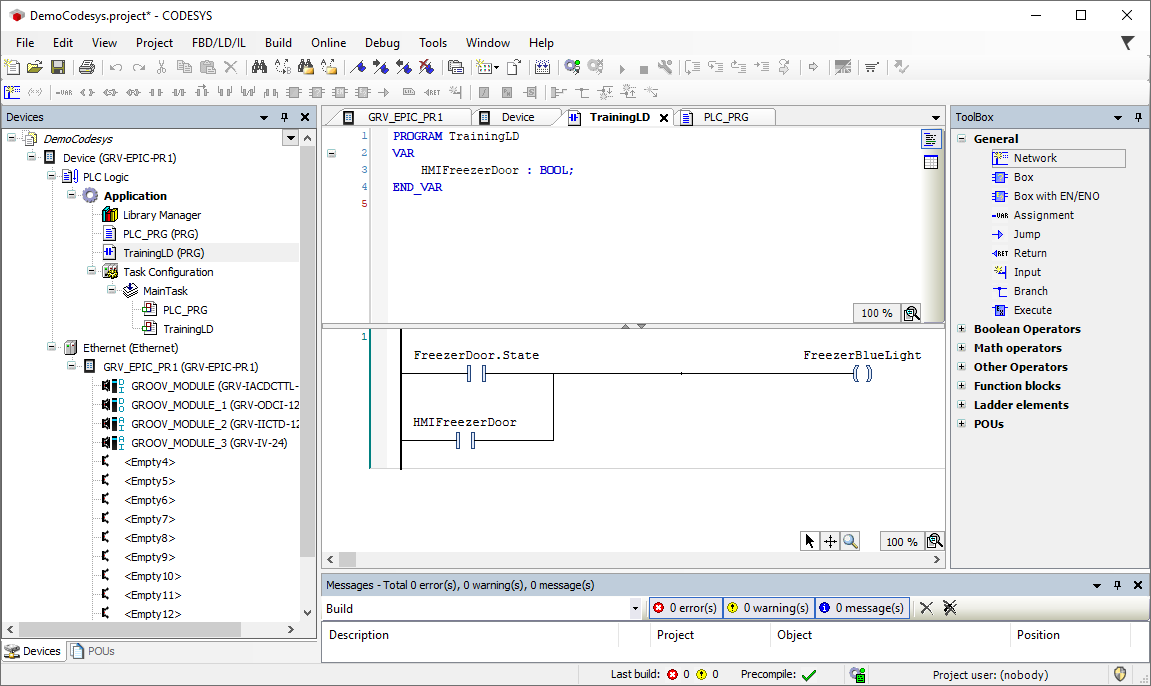 See what the final day of Opto 22's factory training looks like from the inside.
As the resident engineer-in-training, I've taken on the job of communicating to the outside world what it looks like inside of Opto 22. I've started off by giving you a look into the mindset and technologies at work here through the lens of our on-site training. Follow these links if you missed part 1 or part 2 of the series.
Last time I left you hanging right when we were about to get into CODESYS® near the end of Day 2. Today I make good on that teaser, as well as looking at Day 3 content (including Node-RED, MQTT, and the groov View™ graphics library) before Ben and Norma wrap up the class with a lesson on design fundamentals.