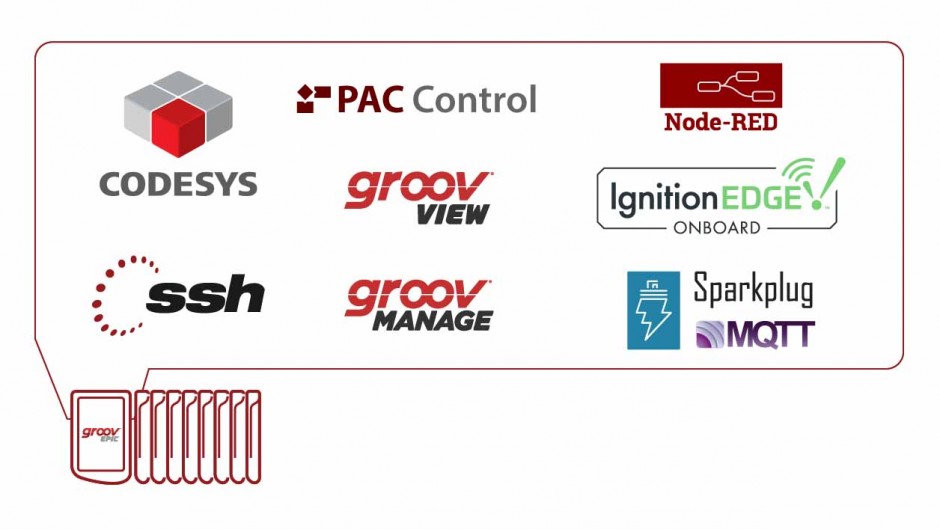 Take advantage of several new features and enhancements now available for the groov EPIC system, groov Edge Appliance, and groov Server for Windows.
A free firmware upgrade is all it takes to start enjoying the new programming capabilities available for your groov EPIC system: CODESYS to run your IEC 61131-3-compliant applications! Many performance improvements are also included.
And for the groov Box, and groov Server for Windows, you'll benefit as well with a simple software download to update your groov View projects that improves performance, and now connects to any OPC UA Server for no additional charge! This goes for groov EPIC, too!