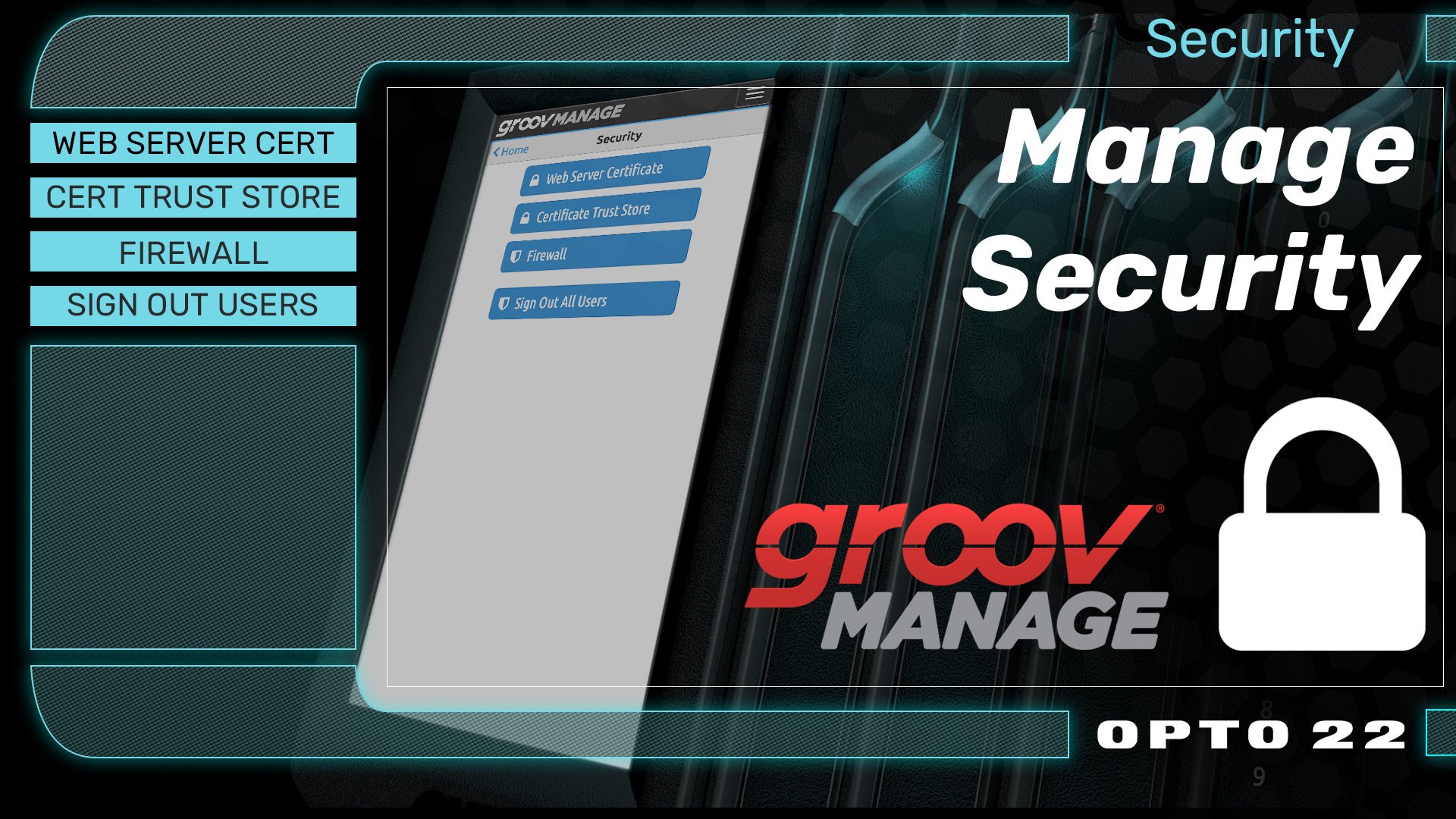 Follow along with the 4th installment of the groov Manage video and blog series as we focus on the Security button in the groov Manage menu.
This week brings you the fourth installment of walking through the groov Manage menu options found on a groov EPIC. In case you missed it, you might want to catch up on the previous three menu options we've covered so far: Accounts, Network, and System. Now, you'll be ready to dive into the Security features.
Watch groov Manage: Security.