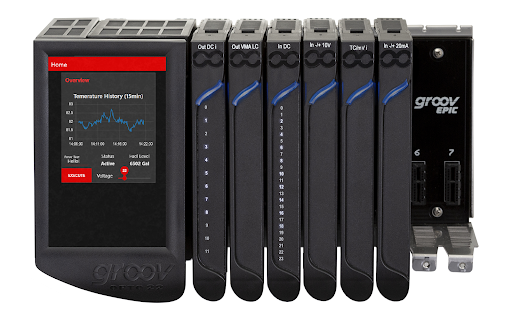 Dashboard UI on integrated and HDMI displays, Dashboard-only user accounts, and login directly to the Dashboard!
If you follow this blog closely you'll have seen the news that the groov family has had a recent firmware release—version 3.3.1 for groov EPIC and 3.3.0 for groov RIO.
This release brings a lot of great features that you can see in the OptoBlog posts linked above, but here I'd like to talk a bit more about the additional features added for Node-RED, specifically for the Node-RED Dashboard.