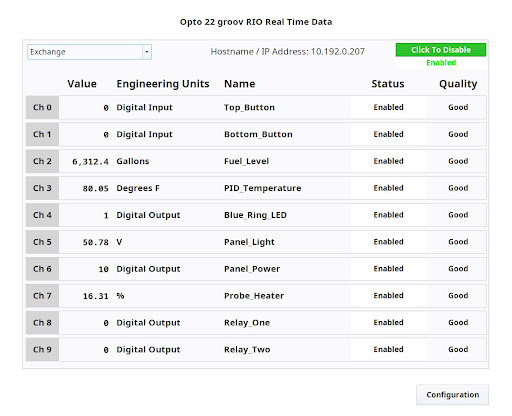 See how to quickly read groov RIO data into the Ignition Exchange tag database
With software-configurable I/O, like that on the groov RIO MM1 and MM2, it's easier than ever to instrument all your devices for control and reading back real-world data. To help you take the next step of getting that data somewhere meaningful, this post will summarize a new Ignition Exchange project for reading data from one or more groov RIO modules into your Ignition tag database.

Posted by MartinCSI, an IoT-certified OptoPartner, this project makes it trivial to dynamically get tag data into the Ignition tag database, display it on Vision pages, and link it to other projects and providers where you can then do whatever you need.