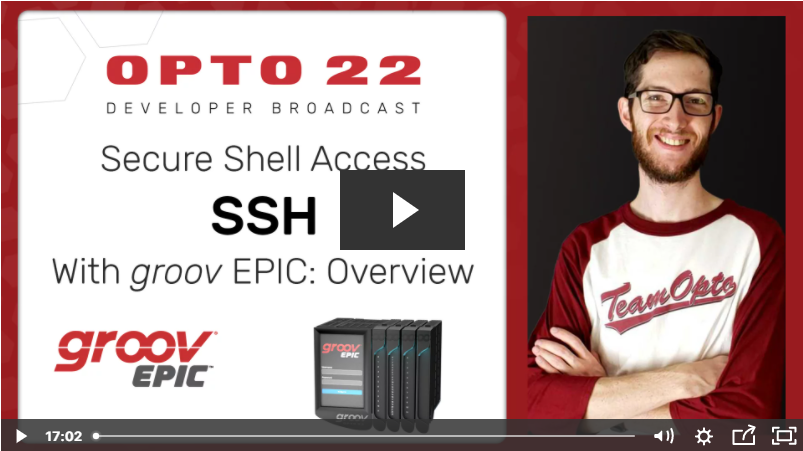 Terry Orchard is back in his studio to give you a video overview of the Secure Shell Access (SSH) feature on groov EPIC.
Whether you're already using Opto 22's groov EPIC or have been researching its features, it's important to note the extensive programming options it comes with. You can use the easy flow chart-based PAC Control, the familiar IEC 61131-3 compliant languages of CODESYS, or build Node-RED flows to move data.
But, did you know EPIC allows you to build your own custom applications using languages you know like Python, C/C++ and run them on an open, Linux®-based operating system? That's the topic of Terry Orchard's latest video, part of the new Opto 22 Developer series.