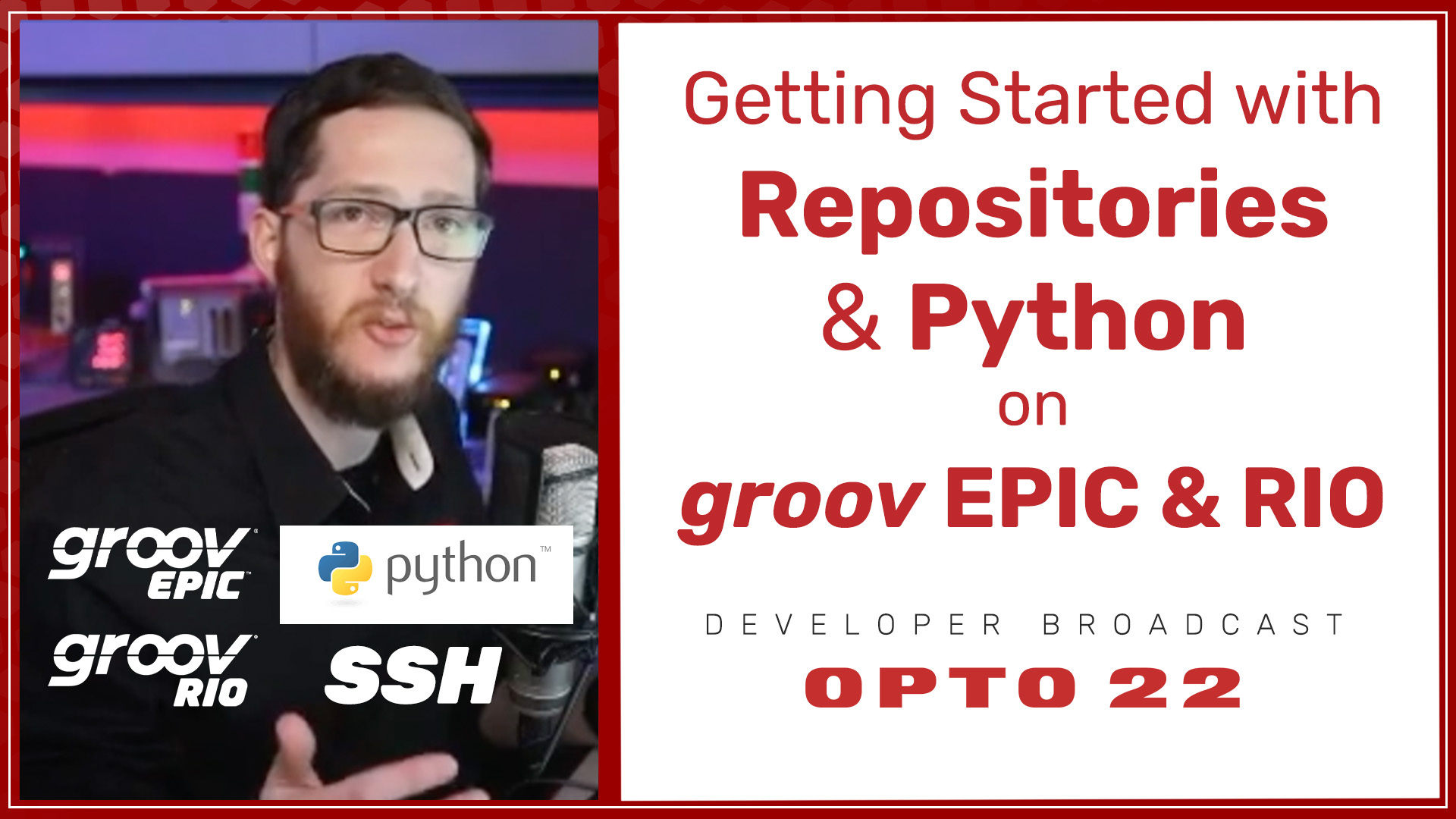 Watch Terry Orchard's next video in the Secure Shell Access (SSH) series for custom Python programming.
Did you see last week's new video: Getting Started with groov EPIC & RIO Secure Shell? That video explained how to obtain a free Shell license for your groov EPIC, activate it, and then install it on your groov devices.
This new video picks up where the introduction left off: Getting Started with Repositories & Python on groov EPIC and RIO. Take a deeper dive using Secure Shell Access (SSH) along with custom Python programming packages with your groov devices.
Although your host, Terry Orchard, demonstrates on a groov EPIC Learning Center in the video, the tips shared work on any groov EPIC or RIO model.