Ready to start using your new GRV-EPIC-PR1, the groov EPIC Edge Programmable Industrial Controller? An EPIC can do so much more than a traditional controller.
But first, you'll need to activate it. Once you've activated, you can:
Get future software and firmware updates
Receive automatic notifications about updates
Build and use web-based HMIs with groov View (the visualization software)
Watch this short video to get started!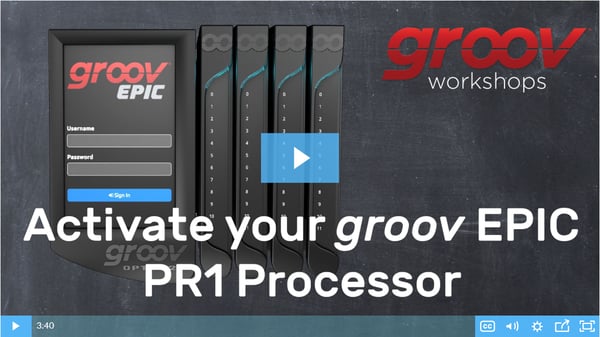 Activating your groov EPIC processor also lets you manage additional licenses, like these:
CODESYS for programming using any IEC 61131-3 compliant language (yes, even ladder logic)
SSH (Secure Shell) access, another optional programming method for C/C++, Python, Java, and more
Ignition Edge® for connecting with legacy PLCs, using MQTT for efficient data communications, and more
Make sure you log into your MyOpto account on the Opto 22 website, or create one today! You'll be up and running in just a few minutes.